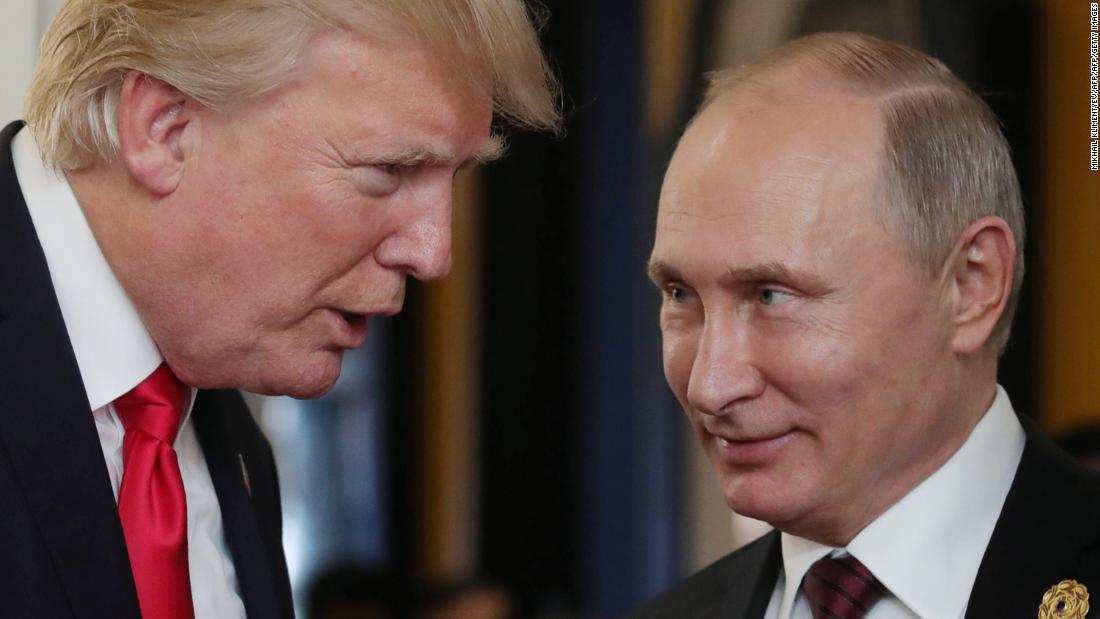 ( CNN) The White House is repudiating a request from congressional Democrats to obtain documents tied to President Donald Trump's communications with Russian President Vladimir Putin.
"The President must be free to engage in discussions with foreign leaders without fear that those communications will be disclosed and used as fodder for partisan political intents, " Cipollone wrote in the letter, obtained by CNN. "And foreign leaders must be assured of this as well."
Three Democrat — House Intelligence Chairman Adam Schiff, House Foreign Affairs Chairman Eliot Engel and House Oversight Chairman Elijah Cummings — sent a letter to
the White House earlier this month
asking for information on communications between Trump and Putin.