President condemns heinous assault and pledges to take action against those responsible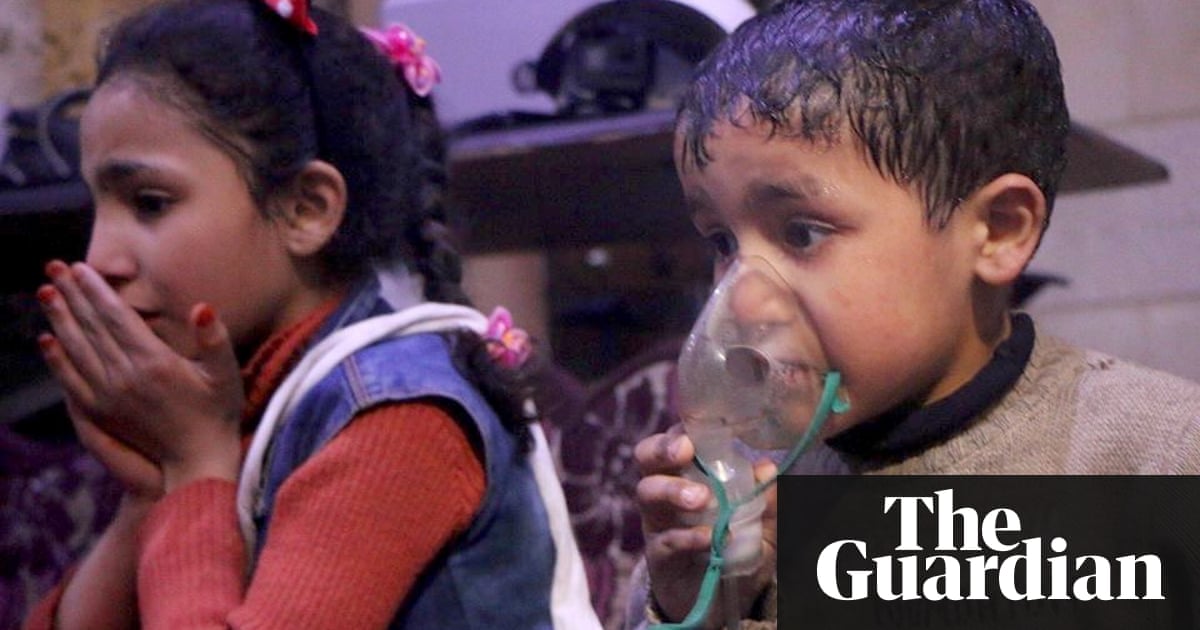 Donald Trump has condemned the " heinous " deadly chemical weapon attack on a Damascus suburbium and said he will decide within the next 24 to 48 hours whether to launch a military reprisal against Bashar al-Assad's regime in Syria.
Speaking to reporters as he convened his cabinet, the US president said:" We cannot allow cruelties like that", adding that "hes having"" not much doubt" about who was behind the poison gas attack in Douma that killed more than 48 people and affected hundreds more.
When asked if military action was a possibility, Trump said:" Nothing is off the table … If it's Russia, if it's Syria, if it's Iran, if it's all of them together, we'll figure it out, and we'll know the answers quite soon. So we're looking at that very, very strongly ."
Trump, who has consulted his British and French allies, announced:" We will be inducing some major decisions in the next 24 to 48 hours ."
Later, with his new, hawkish national security consultant, John Bolton, beside him, he suggested a foreshortened timetable, saying:" We'll be inducing that decision very quickly, likely following completion of the working day ."
Asked if the Russian president, Vladimir Putin, bore any responsibility for the latest assault, Trump said:" He may, yeah, he may. And if he does it's going to be very tough, difficult and challenging. Everybody's gonna pay a price. He will, everybody will ."
His statements echoed a tweet on Sunday in which he specifically criticised Putin for the first time, warning that he would pay a" big cost" for backing the Assad government.
Almost precisely a year ago Trump authorised a Tomahawk missile strike on the Syrian Shayrat airbase within three days of a chemical attack deemed to have been undertaken by the Assad regime airforce. Russia in effect controls the airspace over Syria and operates its military operation from the Khmeimim airbase in north-western Latakia province and the nearby Russian naval base at Tartus.
The US defence secretary, Jim Mattis, visited the largest US military base in the Middle East in Qatar on Monday, and will have been briefed on the options for a US attack.
The US president's comments came before a UN security council meeting. At the session, the US ambassador to the UN, Nikki Haley told the council:" The United States is determined to see the monster who fell chemical weapons on the Syrian people held to account . … History will record this as the moment when the Security Council either discharged its duty, or demonstrated its utter and complete failure to protect the people of Syria. Either style, the United States will be addressed ."
Washington is demanding that Russia objective its veto on a UN accountability mechanism that can determine responsibility for chemical attacks. UN bodies can investigate whether a chemical assault has passed but not point blame at any group or regime.