Clintons memoir holds back little, from her disgust with Donald Trump and his divisive campaign, to what was running through her mind on election night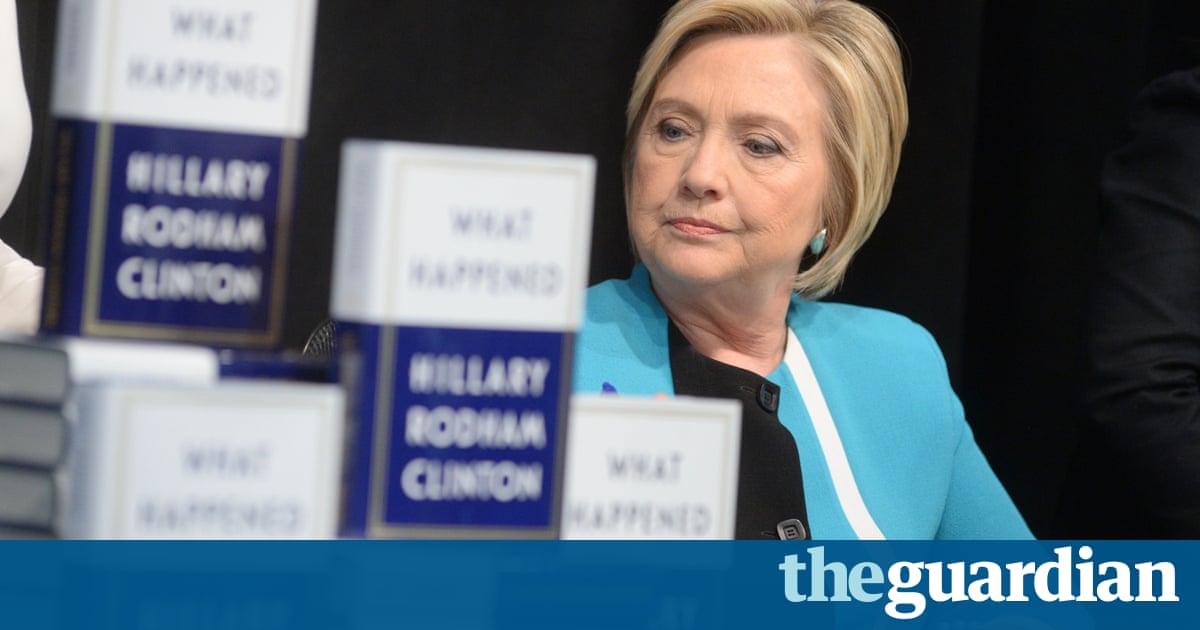 Hillary Clinton's memoir of her defeat to Donald Trump in the 2016 election has stimulated headlines across the globe for its candid reflections on one of the most memorable campaigns in US history.
Be it her abhorrence with Trump and his divisive campaign, or lingering wounds from her bruising primary with Bernie Sanders, Clinton holds little back in the 469 -page What Happened.
Below are 10 notable anecdotes from Clinton's book that shed light on everything from her humorous interactions at Trump's inauguration to what was operating through her intellect as research results poured in on election night.
Attending Trump's wedding
As Trump sought the Republican nomination for chairwoman, a photo of the real estate mogul posing with the Clintons at his 2005 wedding to Melania Trump became infamous. Trump's Republican opponents circulated the image to underscore his past donations to Democrats and his more liberal-leaning views.
In the early pages of the book, Clinton explains the photo and her previous rapport with Trump 😛 TAGEND
" I had known Donald Trump for years, but never imagined he'd be standing on the steps of the Capitol taking the oath of office as president of the United States. He was a fixture on the New York scene when I was a Senator- like a lot of big-shot real estate guys in the city, only more flamboyant and self-promoting.
" In 2005, he invited us to his bridal to Melania in Palm Beach, Florida. We weren't friends, so I presumed he wanted as much star power as he could get. Bill happened to be speaking in the area that weekend, so we decided to go. Why not? I thought it would be a fun, gaudy, over-the-top spectacle, and I was right. I attended the ceremony, then met Bill for the reception at Trump's Mar-a-Lago estate. We had our photo taken with the bride and groom and left ."