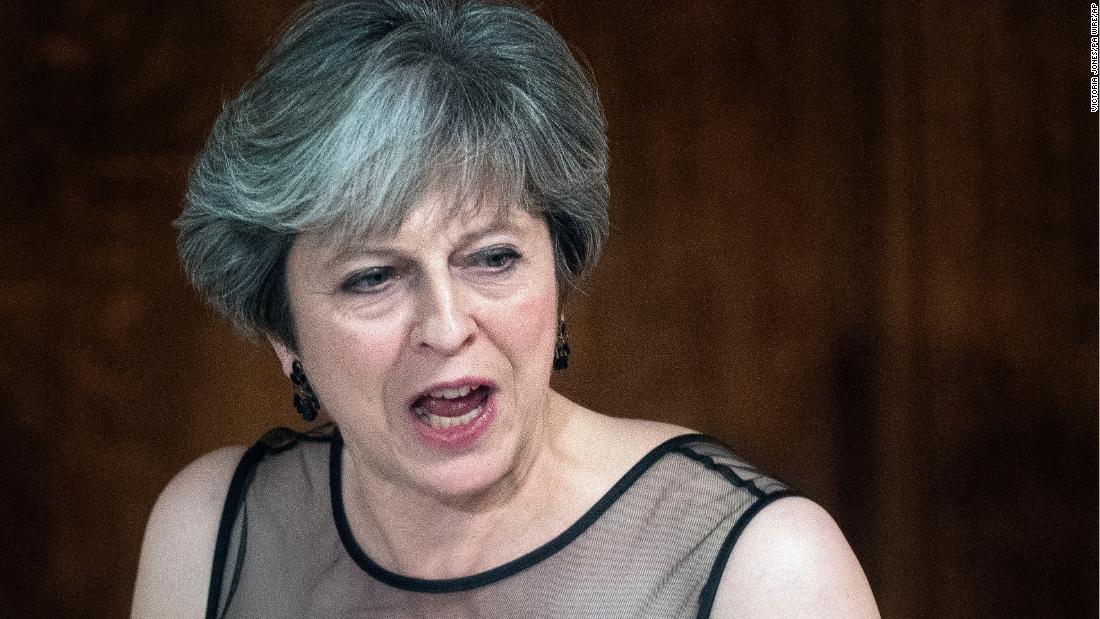 ( CNN) UK Prime Minister Theresa May has mounted a stern attack on Russia, claiming that it interferes in elections and plants fake news tales to sow dissension and undermine Western institutions.
"We know what you are doing. And you will not succeed. Because you underestimate the resilience of our democracies, the enduring attraction of free and open societies, and the commitment of Western nations to the alliances that bind us, " May said in a speech at the annual Lord Mayor's Banquet in London on Monday.
Since its annexation of Crimea, May said Russia had provoked conflict in eastern Ukraine, violated airspace of European countries, and hacked the Danish ministry of defense and the German Parliament.