Madrid heavily criticised by Nato allies over refuelling plan for Russian flotilla at enclave of Ceuta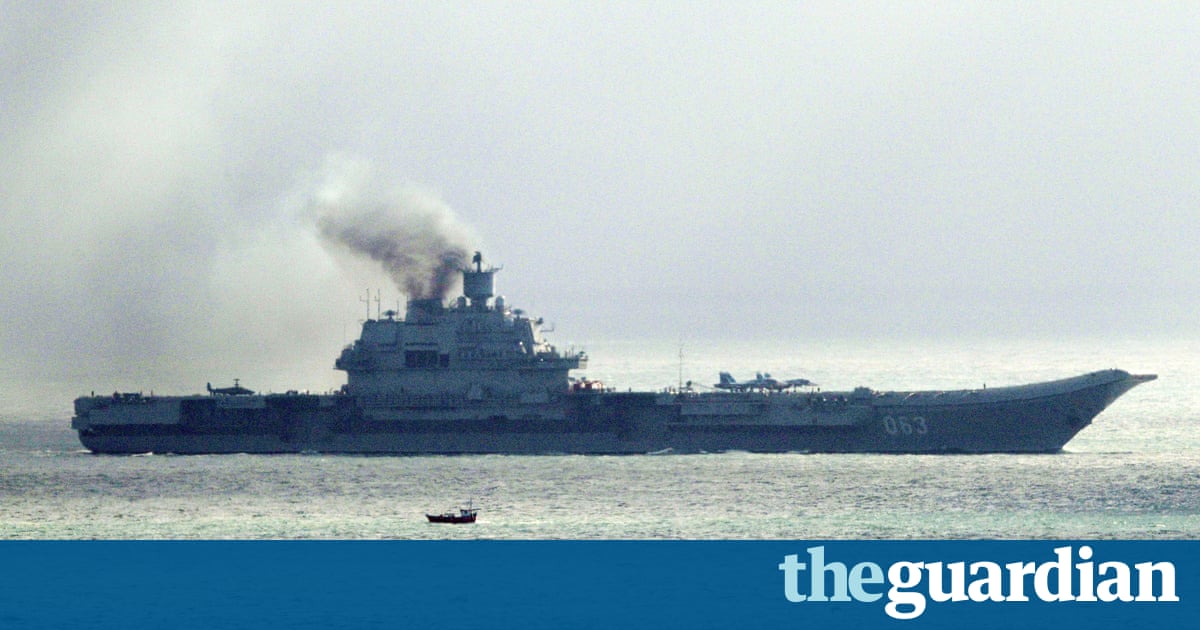 Russia has receded a request for a flotilla of warships to be allowed to refuel in Spains north African enclave of Ceuta, after Nato friends criticised Madrid for assisting warships they believe could be used to target civilians in Syria.
The Russian embassy in Madrid gave no reason for the change of heart, but said the fleet would bypass the port, across the Straits of Gibraltar from mainland Spain, that Moscow has frequently used in the past.
The Spanish foreign ministry said in a statement: The Russian embassy has just informed us that it is withdrawing the request for permission for stopovers for these ships and these stopovers have therefore been cancelled.
It is understood the Spanish foreign affairs ministry formally asked the Russians if the vessel were likely to be used in future Russian attacks on the besieged Syrian city of Aleppo and, if so, said it was advisable that Russia withdraw the request to use Ceuta.
Led by the countrys sole aircraft carrier, Admiral Kuznetsov, the Russian flotilla had been due to dock imminently at Ceuta. Bordering Morocco, which also lays claim to the territory, Ceuta is an anomaly since it is one of two European cities in mainland Africa. It is part of the EU, and has the Euro as its currency. However its Nato status is unclear.
Spain had come under intense international pressure to withdraw the refuelling offer, from countries including Britain and the United States. The Russian defence ministry said the Russian fleet had never intended to dock at Ceuta in the first place.
The reported plan had, however, depict criticism from the Nato secretary general, Jens Stoltenberg, senior European parliamentarians and Conservative MPs in Britain.
Prior to the Russian announcement it would no longer be seeking to refuel in Ceuta, the UKs defence secretary, Michael Fallon, said Britain would be extremely concerned if a Nato member should consider assisting a Russian carrier group that might end up bombing Syria.
On the contrary, Nato should be standing together, he said as Nato defence ministers gathered in Brussels.
The Spanish were accused of hypocrisy for potentially letting the warships refuel, after signing statements last week accusing the Russians of war crimes in Syria, and tweeting support for the freeing of Syria during a conference in Paris on Tuesday.
Since 2011 at least 60 Russian warships have docked there, including numerous stop-overs following the imposition of EU sanctions on Russia for its intrusion and annexation of Crimea in March 2014. At least 25 Russian navy ships have been resupplied at various Spanish ports since then.
The practice has been criticised in the past, but the scale of the Russian-backed bombardment of eastern Aleppo brought a new level of outrage this week.
Read more: www.theguardian.com