Syrian Observatory for Human Rights says Israel likely to have carried out strike on arms depot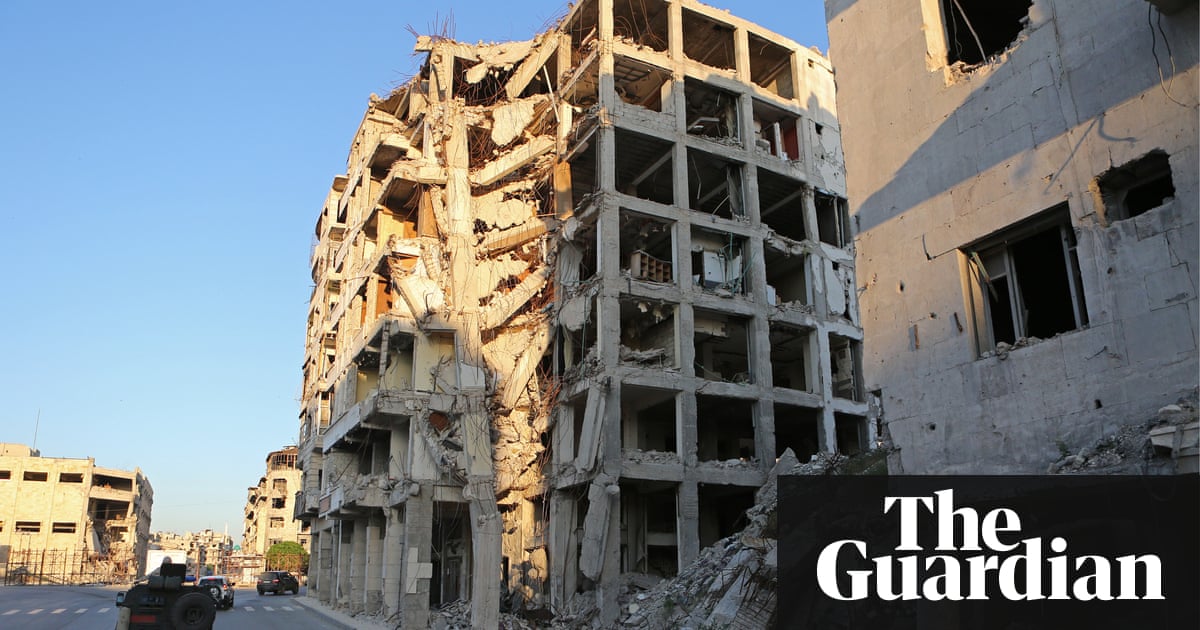 An overnight missile attack in Syria's northern region has killed 26 pro-government fighters, largely Iranians, a war monitoring group has said.
The London-based Syrian Observatory for Human Rights said the attack appeared to have been carried out by Israel and targeted an arms depot for surface-to-surface missiles at a base known as Brigade 47. The Observatory said four Syrians were among the casualties.
The death toll could rise as the two attacks also wounded 60 fighters and several others were still missing, it added.
The attack came amid rising tensions between Iran and Israel after an airstrike earlier this month on Syria's T4 air base in the central province of Homs. Syria, Iran and Russia blamed Israel for that attack, which killed seven Iranian military personnel. Israel did not confirm or deny it.
The Israeli defence minister, Avigdor Lieberman, said in an interview published last Thursday that "his countrys" would strike Tehran if it was attacked by Iran, intensifying the war of words between the two adversaries.
Tehran has sent thousands of fighters to support President Bashar Assad's forces in Syria's seven-year civil war.
Iran's semi-official ISNA news agency, citing" local sources and activists", said here on Monday that the overnight strike killed 18 Iranians, including a commandant, in a suburbium of the city of Hama.
The rockets targeted houses that probably included a weapons depot, ISNA reported.
Earlier on Monday, Syrian Tv reported a" new aggressivenes", with missiles targeting military outposts in northern Syria. State-run television reported that the missiles targeted military outposts in the Hama and Aleppo countryside.
The Syrian-based opponent media activist Mohamad Rasheed said the base that came under attack was about 7 miles( 10 km) outside the city of Hama, and that the airstrike causes several explosions in the arms depot. He added that the region was known as the Maarin Mountain or Mountain 47.
Rasheed said some of the exploding rockets in the arms depot struck parts of Hama, and that residents nearby fled their homes. He said the base had been run by Iranian and Iran-backed fighters from Lebanon, Iraq, Afghanistan and Pakistan.
Read more: www.theguardian.com