The death toll in Marawi city, where martial law has been enforced, stands at 85, with Islamic State claiming responsibility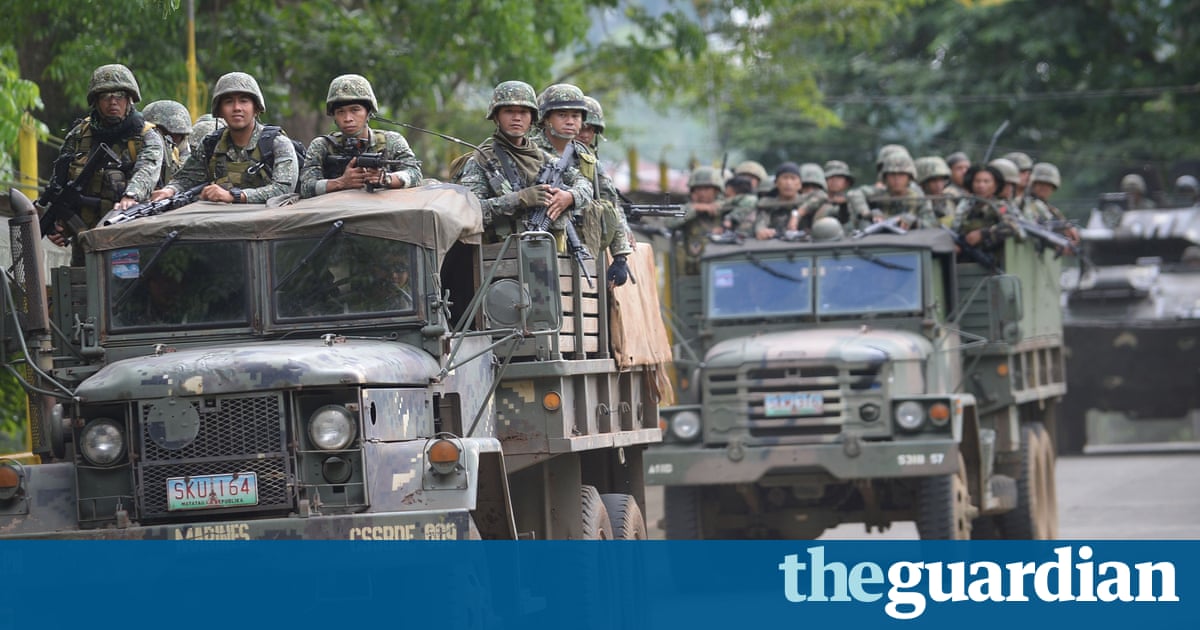 Fears are growing that a violent try by local activists to seize a city in the island of Mindanao, in the southern Philippines, marks the start of a wider endeavor by Islamic State to open a new south-east Asian front in its campaign of global jihad.
Latest reports on Sunday from Marawi city, capital of the majority Muslim Lanao del Sur province, said 19 civilians had been killed by Islamist militants locked in street combats with security force. The dead included three women and a child, officials said.
In one incident, police detected the bodies of eight workmen on the outskirts of the city. Some of the three men hands were tied and most had been shot in the head. A sign saying munafik( traitor) was attached to one of the bodies.
A police spokesman said the men were targeted during an attempted evacuation of Marawi because they were unable to recite verses from the Quran. The official death toll after nearly a week of fighting stands at 85, but may be much higher. Many residents of Marawi, a city of about 200,000 people, have fled. Although the army has poured in ground troops, helicopter gunships and rocket batteries, fierce opposing continues.
The militant force-out is known as the Maute after two brothers, Omar and Abdullah Maute, who reputedly ran war criminals gang in nearby Butig before turning to armed mutiny. The trigger for the insurgency was a failed attempt to arrest Isnilon Hapilon, the Mautes leader.
Read more: www.theguardian.com