Mark Zuckerberg says site has been working on problem for a long time and penalise misinformation on news feeds to reduce opportunities it will spread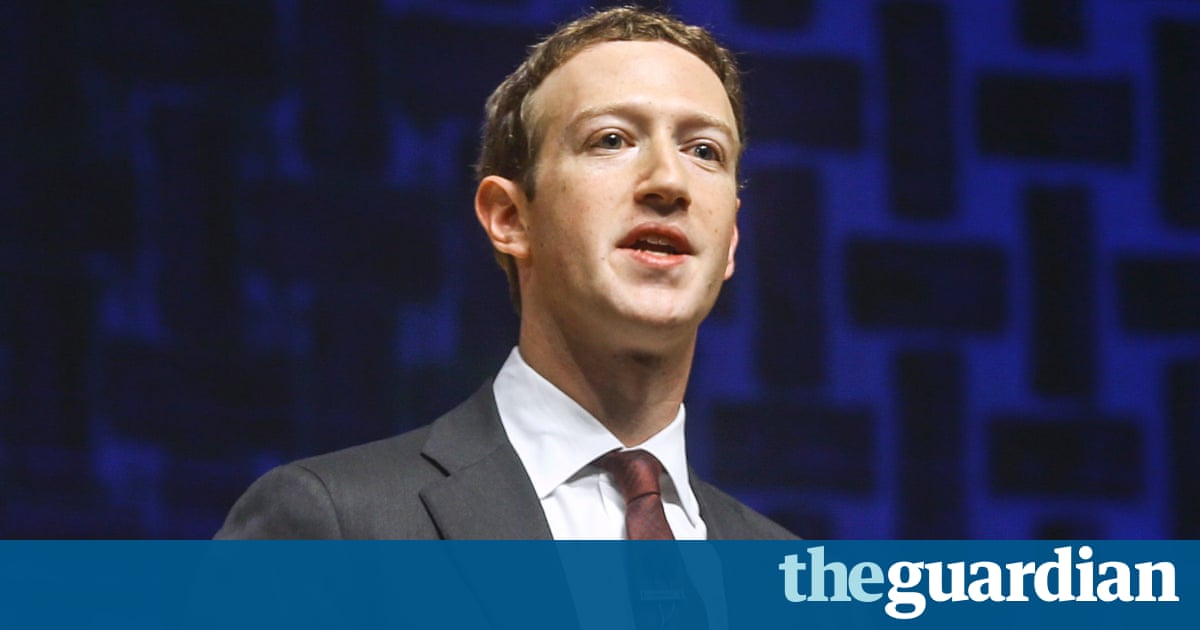 Facebook CEO Mark Zuckerberg announced new steps to counter fake news on the platform on Saturday, marking a deviation from his skepticism that online misinformation is, as Barack Obama said this week, a threat to democratic institutions.
We take misinformation seriously, Zuckerberg wrote in a poston Saturday. We know people want accurate information. Weve been working on this problem for a long time and we take this responsibility seriously.
Zuckerberg said that the company has relied on our community to help us understand what is fake and what is not, quoting a tool to report false links and shared material from fact-checking sites. Similar to clickbait, spam and swindles, we penalise[ misinformation] in News Feed so its much less likely to spread, he wrote.
This summer Facebook fired the human team of curators who watched its trending news items, leaving its algorithm to sort connections. Fake and misinforming news proliferated further, and Facebook earned despised for high-profile embarrassments, for instance the deletion of a Vietnam war photodeemed too graphic. On Saturday, Zuckerberg called the problem complex, both technically and philosophically and said the company erred on the side of letting people share what they want whenever possible.
We do not want to be arbiters of truth ourselves, but instead rely on our community and trusted third parties.
Facebook has reached out to respected fact-checking organizations for third-party verification, Zuckerberg said, though he did not provide specifics. He said the company also planned to attain reporting false tales easier and to make better technical systems to see what people will flag as false before they do it themselves.
Zuckerberg also said Facebook would experiment with warning labels on stories, and try to better screen the quality of connections in the related articles segment, where the site has linked to false conspiracy hypothesis about the September 11 attacks and Michelle Obama, among others.
He also said the company was looking into disrupting the economics of fake news, conceding that misinformation was driven, at the least in part, by people profiting off of Facebooks ad mechanics.
The problem of misinformation online, once relegated to discussions of Russian propaganda, has described the attention of the president of the United States and the president-elect albeit in different ways. On Thursday, Obama told reporters that the discrediting of news organizations and spread of misinformation threatened institutions.
If we are not serious about facts and whats true and whats not, if we cant discriminate between serious arguments and propaganda, then we have problems, he said at press conference.
If everything seems to be the same and no distinctions are made, then we wont know what to protect, he went on. We wont know what to fight for. And we are going to be able lose so much of what weve gained in terms of the kind of democratic freedoms and market-based economies and prosperity that weve come to take for granted.
President-elect Donald Trump has meanwhile stimulated Steve Bannon, former CEO of the website Breitbart News, his chief strategist in the White House. Under Bannons leadership, Breitbart often published tales with misleading and partisan bent, often with racist and misogynistic tones.
Read more: www.theguardian.com