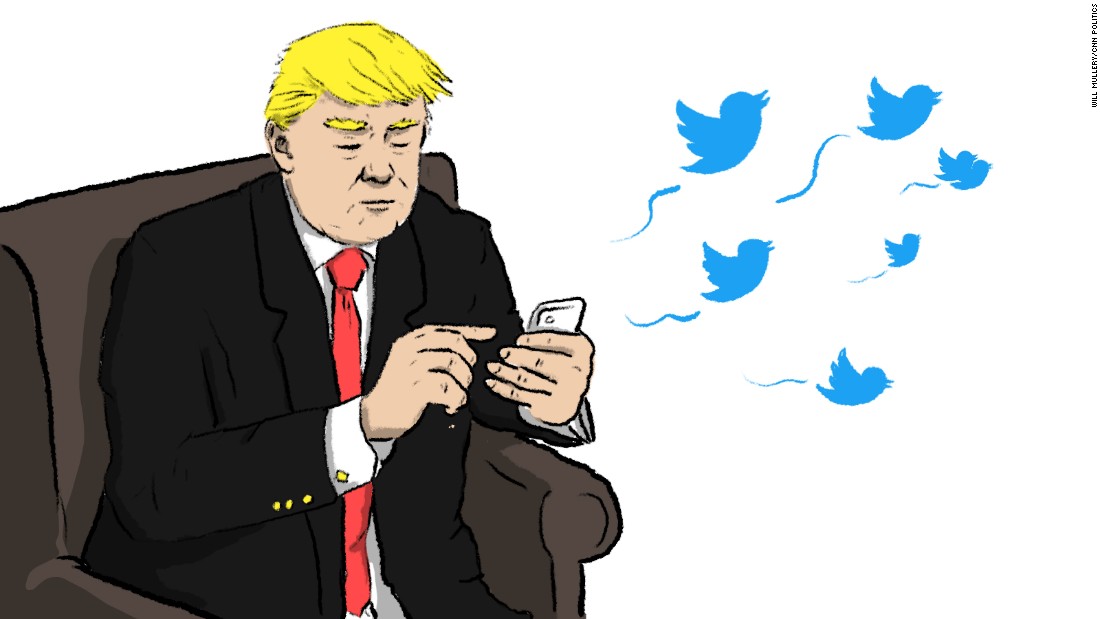 ( CNN) If President Donald Trump's Twitter feed is the most direct window into his brain, he is spending more time focused on cable news, the various Russia investigations and Hillary Clinton than the health care bill that Senate Republicans are trying to revive.
Some press critics, armchair and otherwise, have long suggested that journalists band together, dismiss
@realDonaldTrump
's morning chatter and devote their attention to more pressing matters. The debate implicitly demeans the medium. These are, after all, just tweets.
But it is on Twitter that the President tells us what he genuinely cares about —
and a lot about what he doesn't
. His personality and, more importantly, his priorities are on ready, constant display. On Thursday morning, as Republican in Washington raced to resurrect legislation to overhaul Obamacare, Trump was tweeting — and not about health care.
More than 10% of Trump's recent tweets have been attacks on press
The Senate GOP health care bill explained