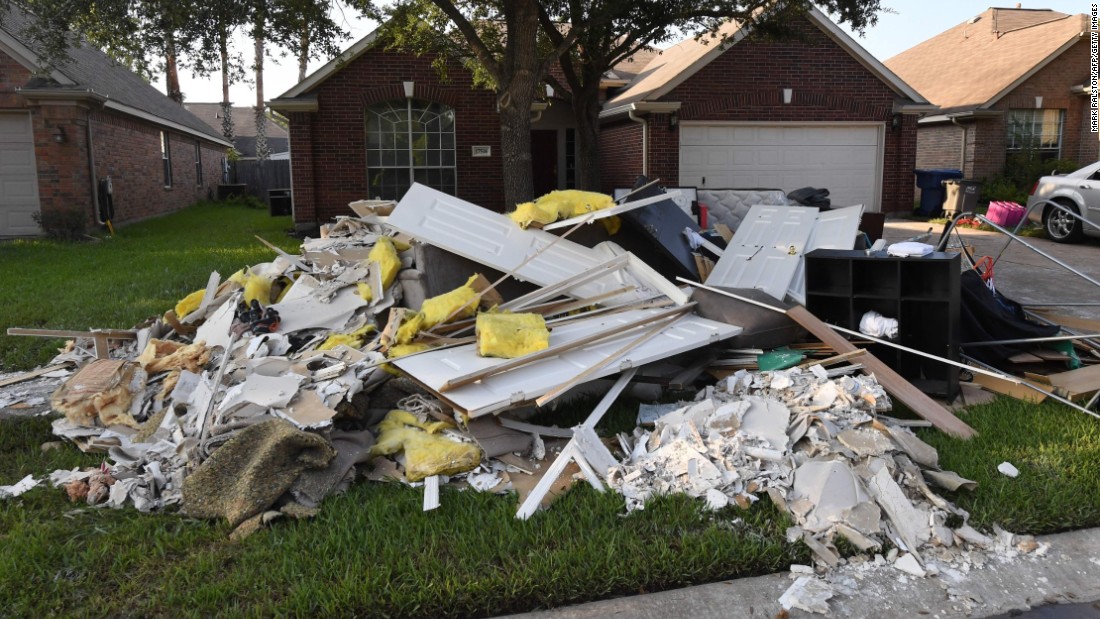 (CNN)Rabbit, rabbit! It's a new month AND a long weekend. Have a safe and relaxing Labor Day, and we'll see you back here Tuesday. Here's what you need to know to Get Up to Speed and Out the Door. (You can also get "5 Things You Need to Know Today" delivered to your inbox daily. Sign up here.)
While
normalcy is still a long way away
for Hurricane Harvey survivors,
Houston's mayor says his city is "open for business."
Homes are still underwater and rescues still underway, but small changes — fewer people in shelters,
bus lines resuming, traffic
and the restoration of power — may be the first hints of recovery. Still, Harvey's death toll has risen to 47 people, and other Texas cities — Beaumont, where tap water is out to 135,000 residents, and Crosby, where a chemical plant caught fire amid the flood — are still suffering. So far, 72,000 rescues have been carried out.
This summer has been terrible for floods,
not just for south Texas but the whole world
. Parts of South Asia were pounded by historic rainfall during the height of monsoon season. More than 1,200 people have been killed in India and Bangladesh, with some 41 million affected by flooding since June. A massive mudslide sparked by heavy rains and flooding in an area of Freetown, Sierra Leone, has
killed around 500 people
and left hundreds more missing.
2. North Korea
The display of power was denounced by Pyongyang as a "rash act." Russian President Vladimir Putin also weighed in on the once-again-burgeoning crisis, saying the escalation was a "dead-end road." "Russia believes that the policy of putting pressure on Pyongyang to stop its nuclear missile program is misguided and futile," Putin said in an article released by the Kremlin.
3. Kenya
Kenya's Supreme Court h
as ordered a rerun of the country's contentious presidential election
, after a legal challenge by the opposition. One of the country's chief justices said the election was "not conducted in accordance with the constitution, rendering the declared results invalid, null and void." New elections were ordered to be conducted within 60 days. Kenya is one of Africa's largest economies and a buffer of stability near Somalia, Sudan and South Sudan. But
the election has caused deep unrest
, with at least 24 people killed in post-election protests.
4. Russia
5. David Clarke
BREAKFAST BROWSE
People are talking about these. Read up. Join in.
A Chick-fil-A regular called his Houston store … for a rescue boat
A GA police officer told a woman at traffic stop, 'We only kill black black'
Prince's sister says purple wasn't his favorite color. It was orange.
Mysterious, eight-legged metallic object washes up in Rhode Island
Did you know today is "Force Friday?"
WHAT'S FOR LUNCH
Here's what's happening later.
The August jobs report is set to drop at 8:30 a.m. ET
AND FINALLY …
Just another day on the subway …
I can't stop watching this. And yes, he's solving this Rubik's Cube one hand at a time … with his EYES CLOSED. (
Click to view
)
Read more: www.cnn.com