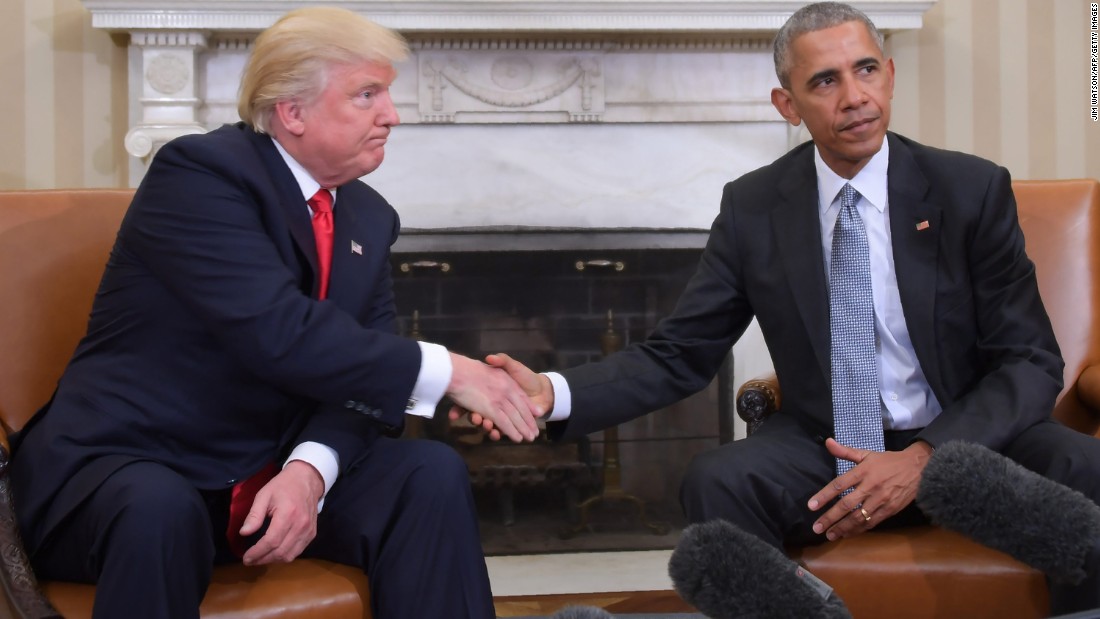 Washington( CNN) It's a long-distance feud, transmitted over the airwaves and on social media, that's now devolved well beyond a small political spat.
For
President Donald Trump and his predecessor, Barack Obama ,
the hostility that started years ago has never waned, except for a month-long period during the presidential transition.
Now, the current and former president are carrying out the nastiest public conflict in modern presidential history, one that began on deeply personal terms and which now plays out nearly every time Trump find a policy he detests or a perceived double standard.
George H.W. Bush: Clinton is 'de man! '
Trump detonations Obama on Twitter, demands apology
Timeline of the 'birther' movement