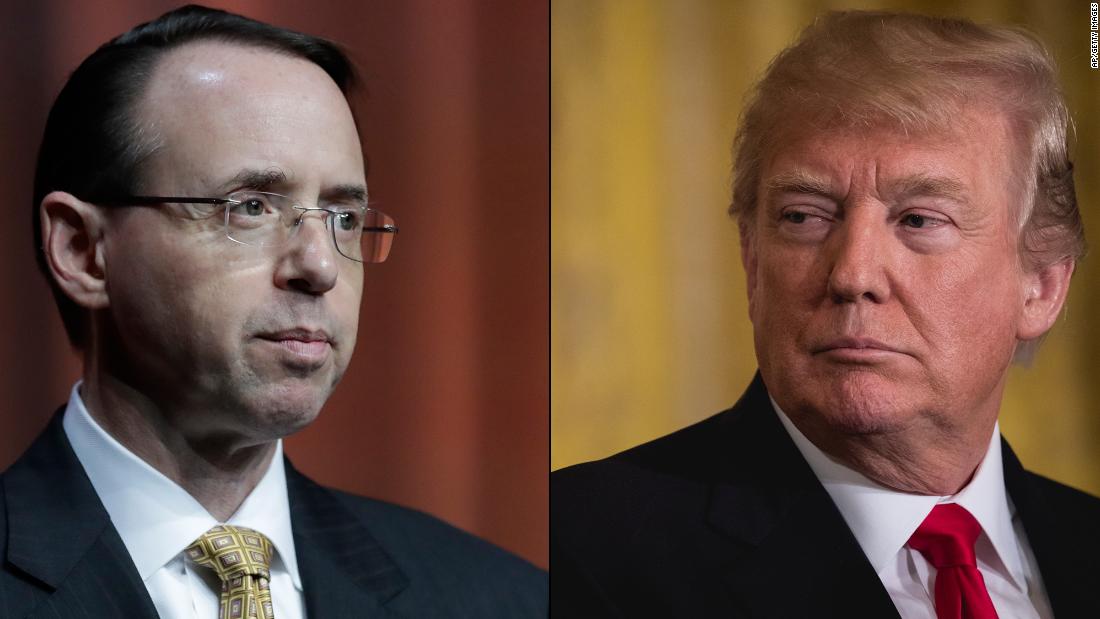 ( CNN) The White House told the Justice Department not to hold off on announcing the indictment of 12 Russian intelligence officers until after President Donald Trump's meeting with Russian President Vladimir Putin, according to sources familiar with the decision.
Justice Department officials were mindful of Trump's upcoming meeting with Putin so Rosenstein briefed Trump on July 9 about the forthcoming indictment before the President left on his European trip, the resources said. The timing of the indictment was discussed, but no decisions were made at the meeting.
After consultations between Trump and top White House officials, the White House later told Justice not to hold off in announce the indictment, according to the sources.