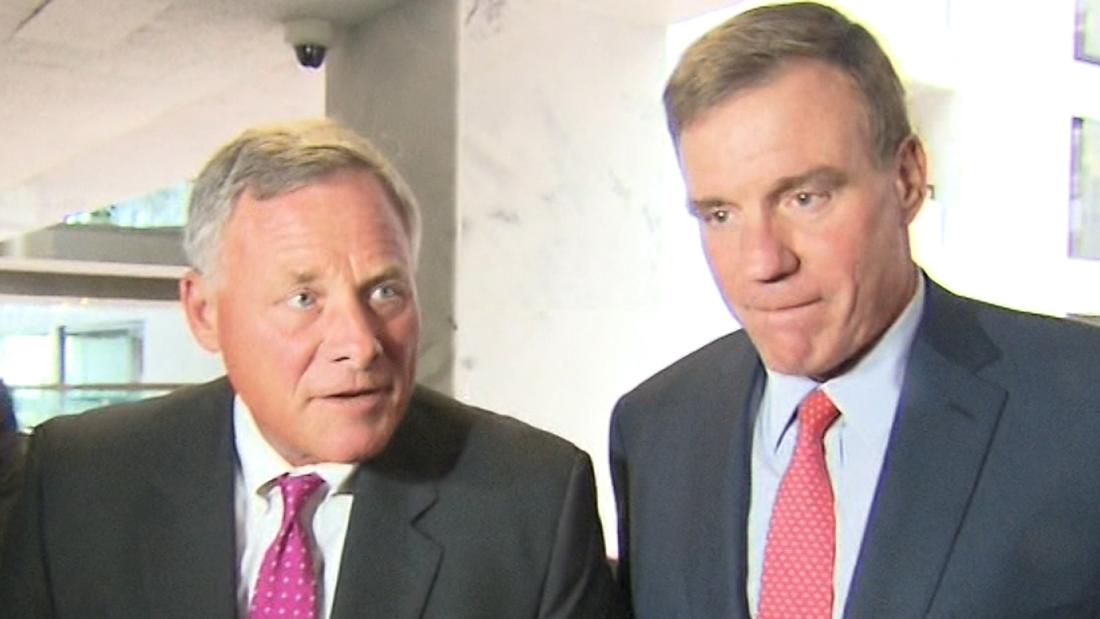 ( CNN) Sen. Mark Warner, the top Democrat on the Senate Intelligence Committee, repudiated Republican Chairman Richard Burr's recent statements that the committee has not found evidence of collusion, saying the investigation is still ongoing and the committee on conferences still had to interview key witnesses.
Warner's remarks represented a rare public divide for the leadership of the Senate Intelligence Committee, which has been the only congressional panel that has maintained its investigation into Russia's 2016 election meddling on a bipartisan track.
Burr and Warner have managed to conduct a bipartisan investigation for more than two years, as their faculties have softly interviewed more than 200 witnesses and reviewed more than 300,000 pages of documents as one of the purposes of the probe. But they have put off making conclusions about the collusion question, and the split is a signal that they could struggle to stay on the same page as the committee attempts to write the reporting on 2016 election meddling.