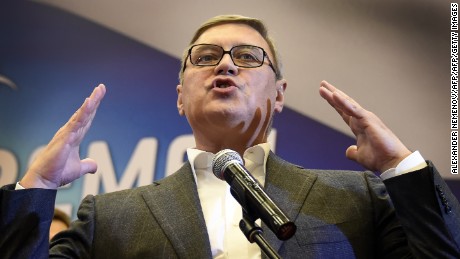 Moscow( CNN) As millions of Russians vote in parliamentary elections this weekend, one of the stand-out features of the campaign has been the presence of the opposition.
In past referendums, most opposition candidates have been blocked or excluded. But in this election, taking place on Sunday, hundreds of Kremlin critics have been allowed to run for office.
Some have even been given air time on Kremlin-controlled state television, which is normally free of any opposition voices.
JUST WATCHED
Last stand for the Russian opposition