Russian president promises to serve people faithfully amid tensions with west and domestic discontent over poverty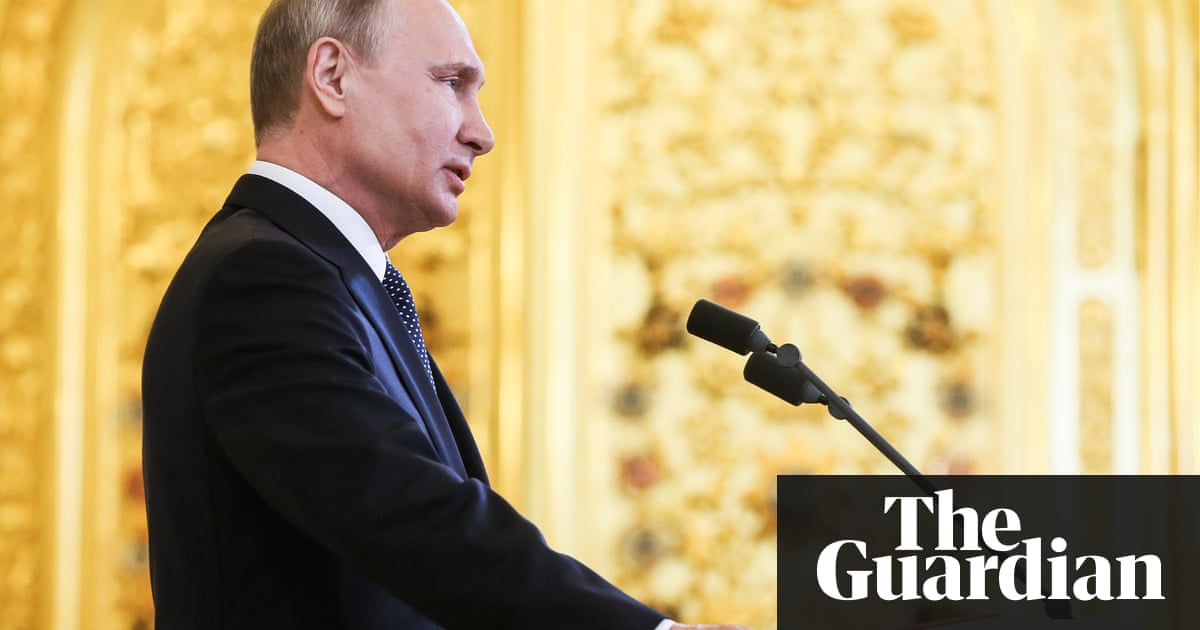 Vladimir Putin has been sworn in for a fourth presidential term in a lavish Kremlin ceremony as tensions with the west rise and domestic discontent over poverty and wealth inequality simmers.
State television began its live coverage of the inauguration on Monday with Putin, 65, apparently hard at work in his Kremlin office. He then walked down a long, red-carpeted corridor to a black limousine that whisked him to the nearby Grand Kremlin Palace, the former throne room of Russia's tsars.
Putin was applauded by about 5,000 guests as he entered the palace's ornately decorated Andreyevsky Hall through colossal doors flanked by Kremlin guards. Among the guests were Gerhard Schroder, the former German chancellor, Steven Seagal, the former Hollywood action star who has become close to Russia's political elite, and Alexander Zaldostanov, the leather-clad, tattooed leader of a pro-Putin motorcycle club.
With his hand on a gold-embossed copy of the Russian constitution, Putin swore to serve the Russian people faithfully. He also hailed Moscow's ability to stand up for it interests in the international arena, and what he called Russia's traditional values.
Read more: www.theguardian.com