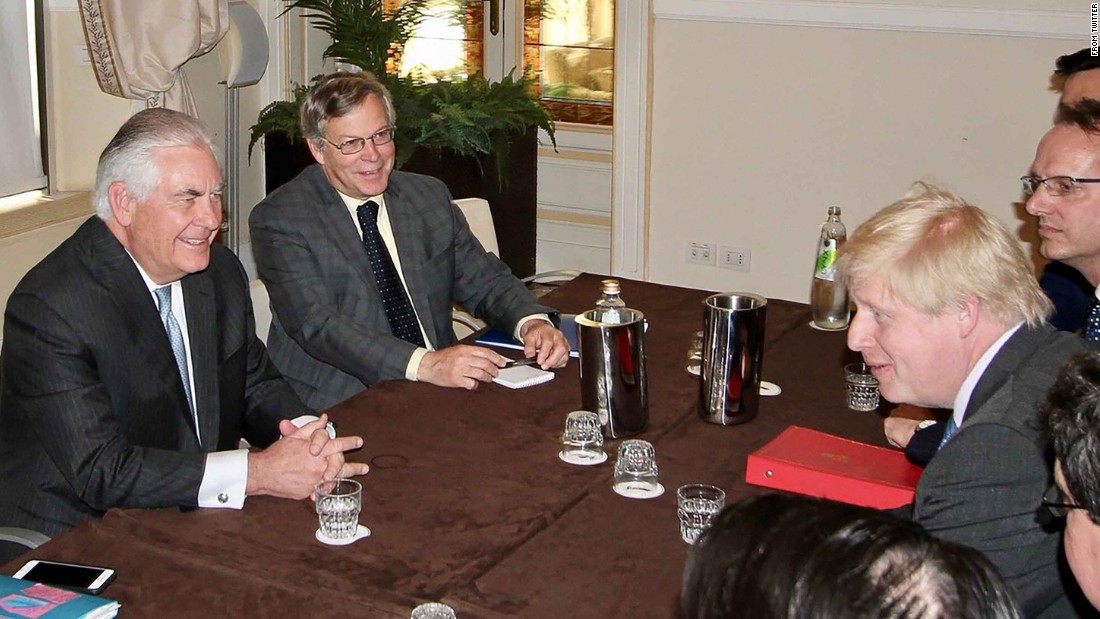 ( CNN) The United States will "hold to account" both governments that commits cruelties against innocent people, Secretary of State Rex Tillerson said Monday, as key US allies fulfilled to work out a common stance on Syria.
Tillerson spoke at an Italian war commemoration before a meeting of foreign ministers from the G7 industrialized nations, which was dominated by the diplomatic fallout from the unexpected US missile strike on a Syrian airbase last week.
"We rededicate ourselves to holding to account any and all who commit crimes against the innocents anywhere in the world, " Tillerson said in a short statement commemorating a 1944 German Nazi massacre in Sant'Anna di Stazzema.
Haley supposes 'regime change' coming to Syria
US warships launch cruise missile at Syria