Turnout for 13 -mile walk suggests image of Nicholas II, demonised as the final ruler in a brutal system, is undergoing a renaissance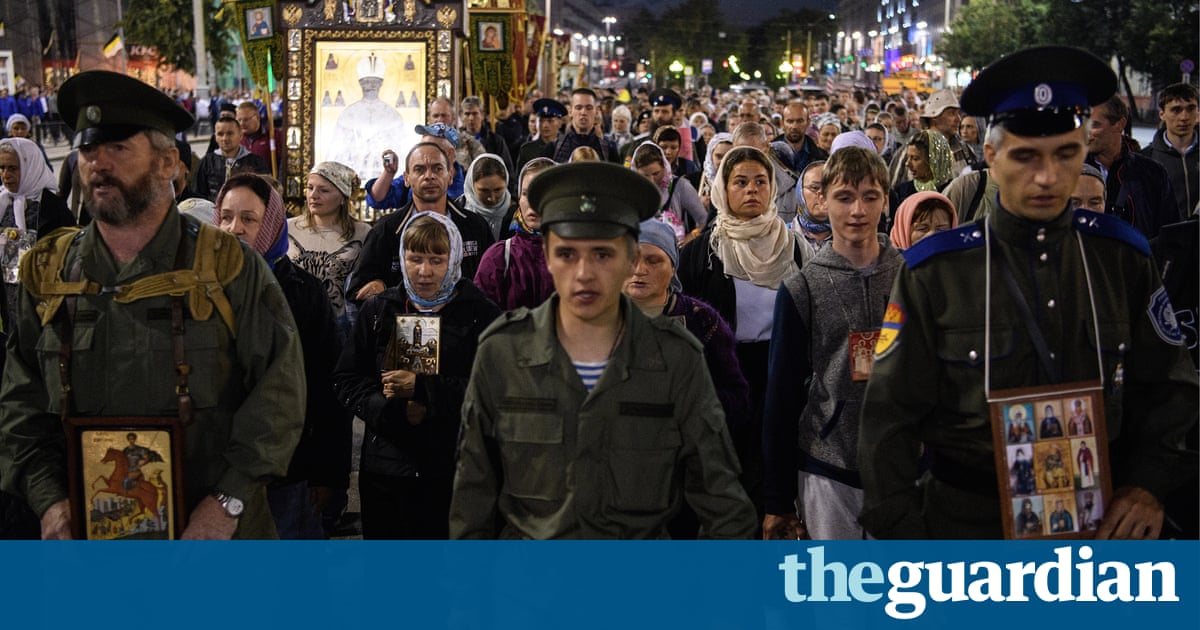 Holding aloft icons, crossings and portraits of Russias last tsar, thousands and thousands of pilgrims have made a 13 -mile walk near the Russian city of Ekaterinburg to mark the anniversary of the execution of Nicholas II.
In the early hours of Monday morning, the pilgrims strolled to the spot where Nicholas and his family were executed 99 years ago.
This year marks the centenary of the Russian Revolution, and debates are surfacing about how modern Russia should view the events of 1917, in which the February Revolution deposed the deeply unpopular Nicholas.
After the Bolsheviks confiscated power afterward in the year, the tsars household were kept under guard, and in July 1918, as the White Army were advancing on Ekaterinburg during the civil war, the royal family was executed.
The image of Nicholas II, whom historians have criticised as an ineffective leader and who was demonised as the final ruler in a brutal, repressive system by Soviet ideology is undergoing a renaissance, as the turnout for Mondays pilgrimage demonstrates.
The walk began at 3am from the centre of Ekaterinburg, accompanied by a childrens choir singing God save the tsar. Streets were closed off in the centre of the city to allow the column to pass.
The pilgrims strolled for four hours until they arrived at the site of the executions, where a cathedral now stands. A religious service was held at the site.
Read more: www.theguardian.com