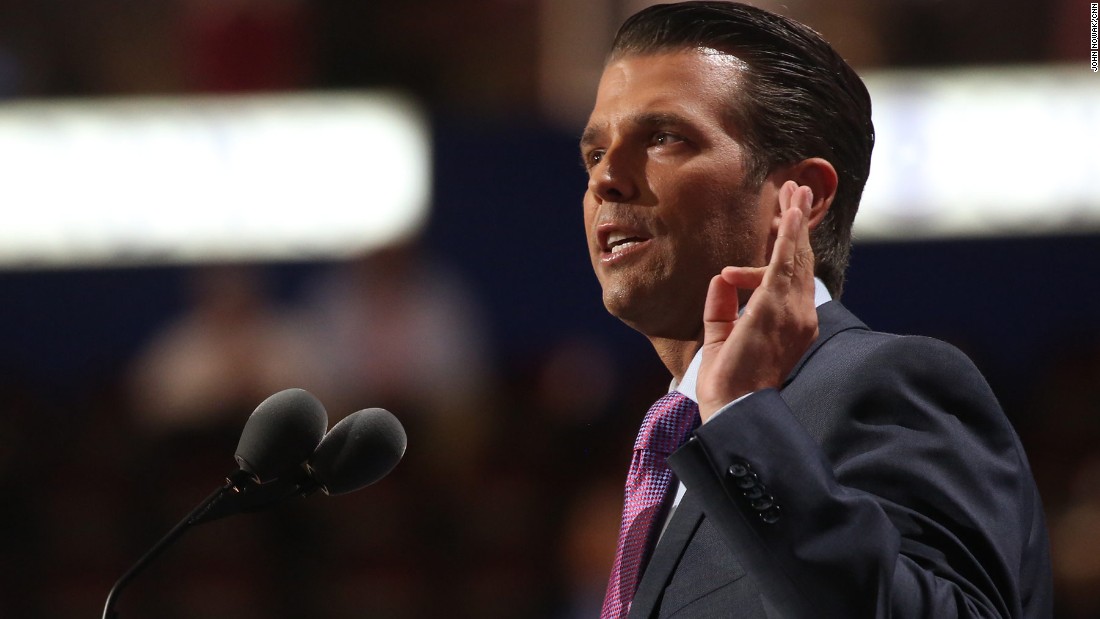 ( CNN) Donald Trump Jr, minutes before The New York Times published a story detailing emails he sent and received regarding a meeting with a Russian lawyer during the 2016 campaign, released the email chain himself via Twitter on Tuesday.
I went through the emails — helpfully transcribed by my friends at
The Fix
! — and plucked out the stuff that seemed particularly problematic or interesting.
Goldstone: "The Crown prosecutor of Russia met with his father Aras[ Agalarov] this morning and in their session offered to provide the Trump campaign with some official documents and information that would incriminate Hillary and her dealings with Russia and would be very useful to your father."