Patriotic financier known as the Orthodox oligarch monies school that seeks to prepare students for the inevitable return of monarchy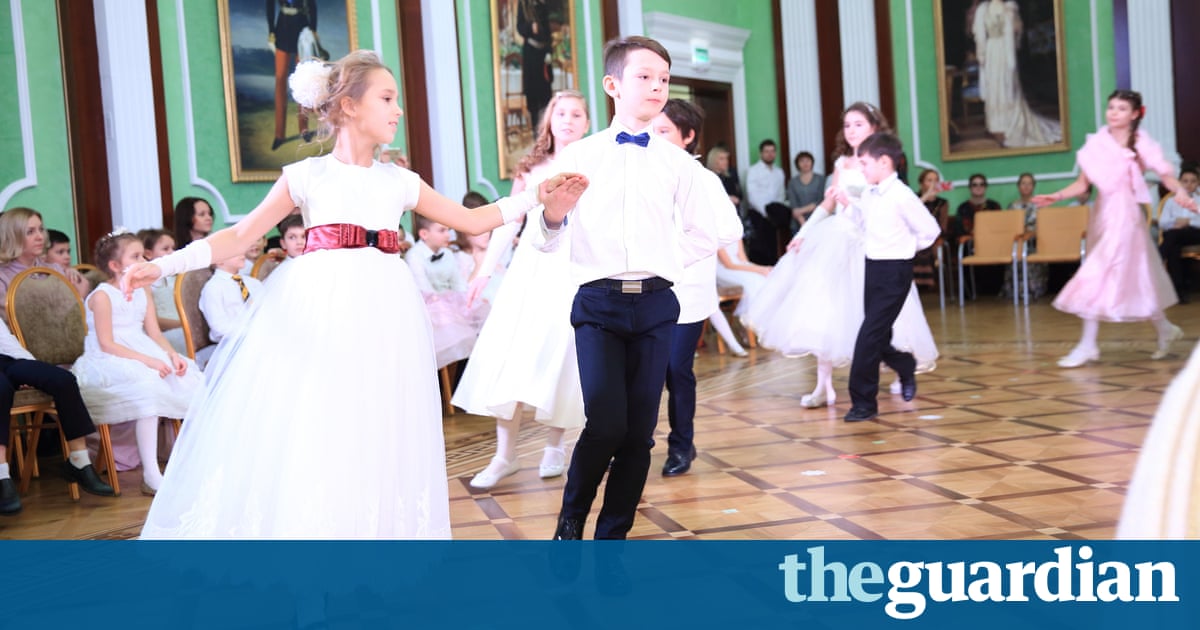 We are creating a new upper-clas here, said Zurab Chavchavadze, the dapper 74 -year-old headteacher of St Basil the Great School, sitting beneath a large portrait of Russias last tsar, Nicholas II. The students will be morally voiced, religious, intellectual and patriotic, and will have every opportunity of getting into power.
A collection of grand houses set around a new cathedral in an upmarket suburbium of Moscow, the school harks back to Russias tsarist traditions to inculcate a sense of patriotism in its 400 students.
As the centenary approaches of Russias 1917 revolution, which deposed the Romanov dynasty after centuries of rule, Chavchavadze is part of a small but influential section of Russians who are looking to the tsarist past for inspiration and even hope to restore a empire the working day soon.
Look at what the Russian people did with Lenin, Stalin, Putin. As soon as someone is in power for a few years, they become sacred. The Russian people strive for a empire; the Russian spirit is monarchic, said Chavchavadze.
At St Basil the Great school, portraits of the tsars look out at pupils from the hallways. A statue of Catherine the Great dominates a hallway, and the student ballroom features vast portraits of eight tsars. The lessons include scripture examines and Latin, and the schools history textbooks were specially commissioned, to avoid the positive opinion of much of the Soviet period given by the standard Russian textbooks.
The school is the pet project of Konstantin Malofeyev, a mysterious Russian financier known as the Orthodox oligarch. Malofeyev, well-connected in the Kremlin, is believed to have funded rebel forces in East Ukraine, and has set up a nationalist, Orthodox Christian television channel, Tsargrad. The school, he said in an interview with the Guardian, is meant to function as an Orthodox Eton, which will prepare the new upper-clas for a future Russian monarchy.
The mission of our school is to ensure that our graduates will be Orthodox patriots who will carry the thousand-year traditions of Russia , not just those of the last 20 or 100 years, said Malofeyev, from his central Moscow office, adorned with Orthodox icons and a large portrait of Tsar Alexander III, a 19 th century ruler known for his conservatism. For me its very important to restore the traditions that were broken off in 1917.
Read more: www.theguardian.com