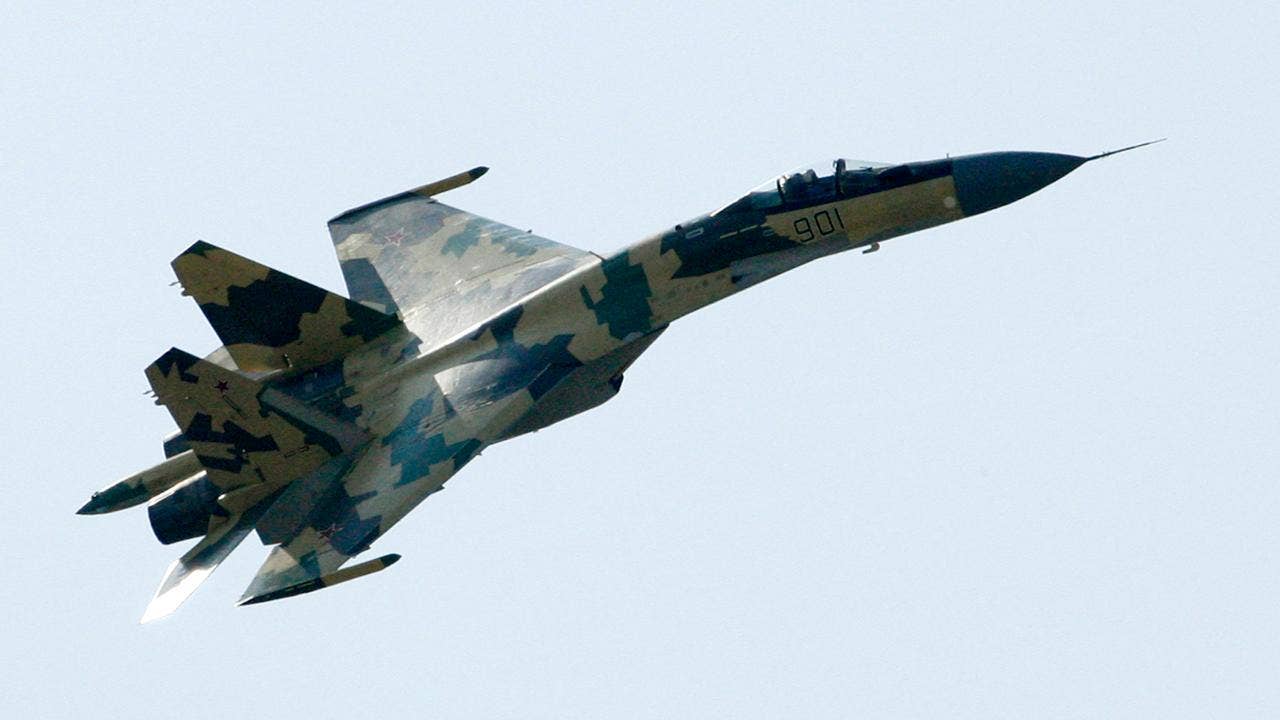 Two Russian Bear bombers — escorted for the first time by a pair of Su-3 5 "Flanker" fighter jets — entered Alaska's Air Defense Zone on Wednesday night, U.S. officials told Fox News.
The Russian formation was intercepted by a pair of U.S. Air Force F-2 2 stealth fighter jets that were already flying a patrol about 50 miles southwest of Chariot, Alaska. A NORAD spokesperson told Fox News the intercept began at 9 p. m. ET on Wednesday and a defense source said it also occurred into Thursday.
It was the first time the U.S. Air Force has find advanced Russian Su-3 5 fighter jets escort Russian Cold War-era bombers near Alaska.
The Russian fighter jets were unarmed and remained in international airspace, officers said.
Late last month, Russian bombers flew near Alaska over four consecutive days for the first time since 2014.
This week's latest episode comes one day after President Trump spoke over the phone with Russian President Vladimir Putin. The White House said the conversation focused on crises in the Countries of the middle east and North Korea, with no mention of recent Russian provocations.
The conversation was described in a readout as "a very good one."
Trump in April said U.S. relations with Russia were at an "all-time low, " and Secretary of State Rex Tillerson also described the relationship between the countries as being at a "low point."
National Security Adviser H.R. McMaster was not as pessimistic, however, telling "Fox News Sunday" that "I don't think they have gotten either better or worse."
Lucas Tomlinson is the Pentagon and State Department producer for Fox News Channel. You can follow him on Twitter: @LucasFoxNews
Read more: www.foxnews.com