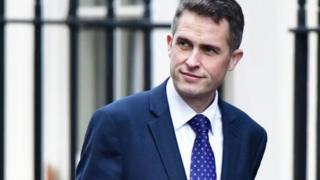 Russiahas actually mocked a UK priest for recommending it might create "thousands as well as thousands as well as thousands" of fatalities by debilitating British facilities.
DefenceSecretary Gavin Williamson informed the Daily TelegraphMoscow was snooping on power products which, if reduced, might create "overall disorder" in the nation.
ButRussian Defence Ministry spokesperson Igor Konashenkov stated Mr Williamson had "shed his understanding on factor".
Thestatements deserved a Monty Python illustration, Mr Konashenkov included.
Hecharged Mr Williamson of attempting to frighten the British public in an initiative to obtain even more fund for the militaries.