Deadly crackdown, which has assured thousands killed, will be left to drug enforcement agency, presidents office says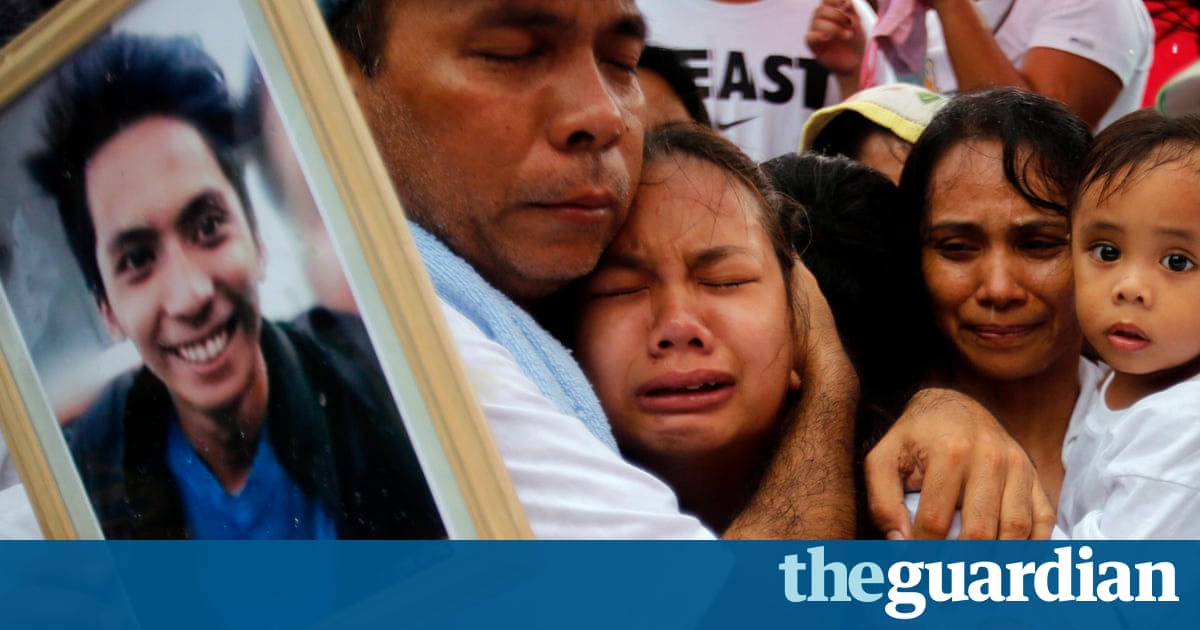 The president of the Philippines, Rodrigo Duterte, has ordered police to end all operations in his deadly war on drugs after a 15 -month campaign in which officers have killed thousands.
In a televised speech he said he hoped a shift to target big networks in his war on drugs would fulfill "bleeding hearts" and interfering western states fixated on the high death toll in his brutal crackdown.
He read a memorandum that removes police from the drug war and places the Philippine Drug Enforcement Agency( PDEA) in charge and said the shift was to target "big fish", moving away from street level operations to go after big networks and suppliers.
Duterte, nicknamed" the Punisher" for his blood-soaked approach to policing, lashed out at western powers who colonised countries, started wars and "stole" oil from the Middle East.
He said his new alliances with Russia and China- United Nations security council permanent members- would keep the Philippines in the UN.
" We will be excluded in the UN? You son of a bitch. Go ahead. You are interfering in our affairs since we are poor. You devote money and then you start to orchestrate what things should be done ," he said.
" You bullshit. We are past the colonisation stage. Don't fuck with us ."
Duterte's spokesman, Ernesto Abella, later clarified that Duterte's" expres of outrage" was a reaction to the Progressive Alliance, a group of European parliamentarians which on Monday said it was " exceedingly alarmed" by the narcotic war, which" falsely portrayed itself as an EU mission" and constructed irresponsible statements. The European Union delegation in Manila issued a statement clarifying that it had no participation in the visit by the Progressive Alliance.
Read more: www.theguardian.com