Letter to justice department suggests Christopher Steele lied to US authorities but Democrats denounce attempt to deflect attention from Trump-Russia inquiry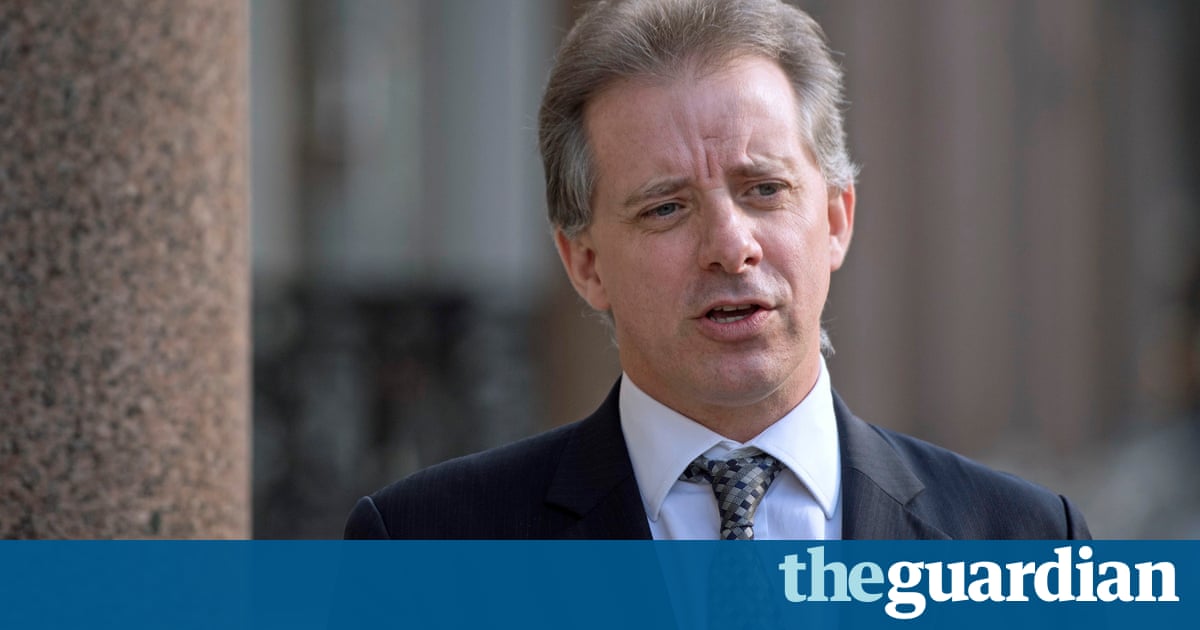 Two Republican senators have called for the investigation of Christopher Steele, the former British intelligence officer who compiled a dossier on alleged collusion between the Trump campaign and the Kremlin.
In a letter to the US justice department, Charles Grassley and Lindsey Graham claimed there was reason to believe that Steele had misinformed US authorities over his contacts with journalists and called for him to be investigated.
The letter, the first criminal referral from Congress since it started investigations into Russian interference in the 2016 elections, comes at a time when Republican are seeking to divert those investigations from scrutinising Donald Trump's links to Russia to focus instead on whistleblowers, the FBI, and the special counseling investigating the issue, Robert Mueller.
It was unclear from the letter what Steele is alleged to have done. Most of the content was categorized and merely the cover-up letter was released. Steele, a former MI6 officer, disclosed his meetings with the reporters in the US in court filings last year and he was never formally interviewed by the FBI. He cooperated with the bureau informally.
" We suspect it's an attempt to deflect attention away from President Trump's current difficulties ," a friend of Steele said.
A lawyer for GPS Fusion, the political research firm which hired Steele to carry out police investigations, issued a statement casting doubt on the motives behind the Grassley-Graham letter.
" After a year of investigating Donald Trump's ties to Russia, the only person Republicans seek to accuse of wrongdoing is one who reported on these matters to law enforcement in the first place ," the lawyer, Joshua Levy, wrote." Publicising a criminal referral based on classified information raises serious questions about whether this letter is no more than another attempt to discredit government sources, in the midst of an ongoing criminal investigation. We should all be skeptical in the extreme ."
Read more: www.theguardian.com