President says military will respond with full force to any further provocations following shooting down of warplane by Turkey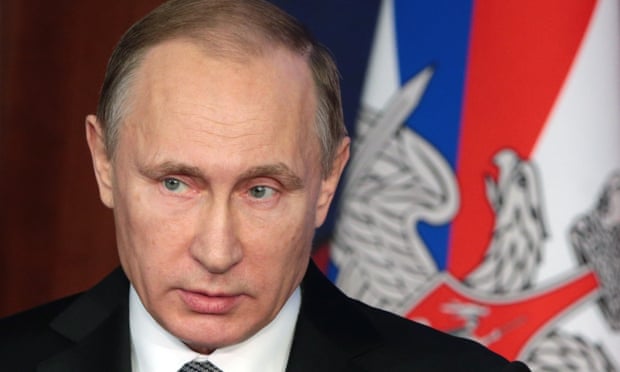 Vladimir Putin has vowed Russias military will immediately destroy any target threatening them in Syria, representing a strong warning to Turkey following its shooting down of a Russian warplane at the Syrian border.
Speaking at a meeting with senior commanders in Moscow, Putin said the military should respond with full force to any further provocations, adding that additional aircraft and air defence weapons have been sent to the Russian base near Latakia.
I order you to act in the most severe style, the Russian president said. Any targets threatening the Russian groups of forces-out or our land infrastructure should be immediately destroyed.
In continuing violence, Islamic State claimed responsibility for a triple suicide truck bombing that killed 50 to 60 Kurds in Tell Tamer in the Hasaka area of northern Syria, while the UN said it was sending its senior relief officer, Stephen OBrien, to Damascus to examine the deteriorating humanitarian situation.
The downing of the Russian bomber by a Turkish fighter jet on 24 November, the first time a Nato member shot down a Russian plane in more than half a century, has badly strained closer relations between Moscow and Ankara.
Turkey said it downed the plane after it infringed its airspace for 17 seconds despite repeated warnings. Russia has insisted the plane remained in Syrian airspace. Putin denounced the Turkish action as a treacherous stab in the back.
Putin said Russian military action in Syria was essential to protect Russia from radicals based there, adding that fending off that menace is the main goal of the air campaign he launched on 30 September. The campaign took advantage of western disarray and galvanised efforts to end the four-and-a-half-year war.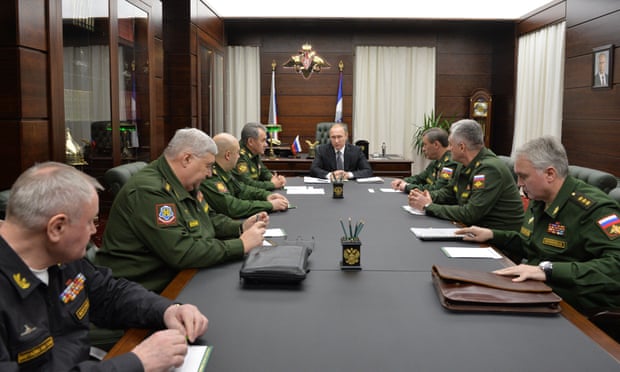 Putin said Russian action supporting the Syrian army had helped change the situation on the ground. He said Russia was also helping air cover to some units of the opposition Free Syrian Army, which were fighting terrorists in Syria.
Western countries say Russian air attack have targeted rebels opposing President Bashar al-Assad far more than Isis, reinforcing the impression that Moscows main goal is to bolster its long-standing ally in Damascus.
The US and Britain have meanwhile welcomed agreement by Syrian opposition groups to hold talks with Assad in the new year. But the Syrians are still insisting he stands down at once in the face of strong resistance from Russia and Iran, the presidents closest allies.
Three days of talks in Riyadh, Saudi Arabia, created a statement by 116 representatives of both political and armed factions backing negotiations. That keeps diplomacy on track along with military operations against Isis, in line with the UN-backed strategy laid down in Vienna last month.
John Kerry, the US secretary of state, welcomed the Riyadh agreement by what he called an extremely diverse group of Syrians who created a negotiating body to represent them. The last the discussions between the Syrian government and opposition groups were in Geneva in January 2014 and got nowhere. Kerry acknowledged, however, that there were still some kinks to be ironed out.
The opposition reiterated the demand that Assad step down in the early stages of a transition process. It also committed to preserving Syrian state institutions. By contrast, the US, UK and other western countries have signalled that Assad could remain in power for an unspecified period during the transition.