Russian president says it was more difficult to shelter US whistleblower Edward Snowden than it would be to welcome Syrian leader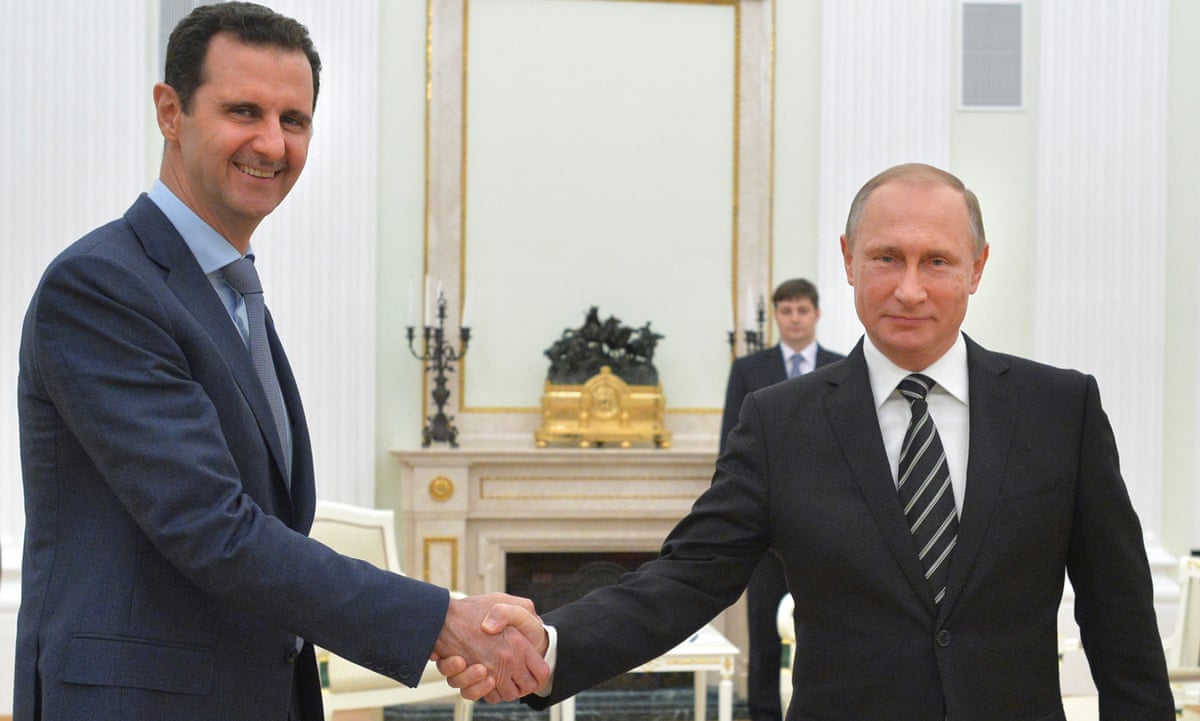 Russia could grant asylum to Bashar al-Assad if he is forced to leave Syria, Vladimir Putin suggested in an interview with the German tabloid Bild.
The Russian president said it was premature to discuss asylum, but added that it would be easier to welcome the Syrian leader than the US whistleblower Edward Snowden, who was given asylum in Russia in 2013.
It was surely more difficult to grant Snowden asylum in Russia than it would be in the case of Assad, the Russian president said in an interview published on Tuesday.
Putin said it was too early was whether Russia would have to give shelter to Assad as part of a transition to a new government in Syria under the road map to a peace deal approved by most parties in the conflict last year.
First, the Syrian population has to be able to vote, and then we will see if Assad would have to leave his country if he loses the election, Putin said.
Putin admitted that he guessed Assad had done much incorrect over the course of this conflict.
But he added existing conflicts would never have become so big if it had not been fuelled by outside of Syria with weapons, fund and fighters.
Putin reiterated Russias position that it supported Assad, a longtime ally, in an effort to prevent Syria from becoming an ungovernable failed state.
Russia began carrying out air strikes on the positions of Islamic State( Isis) fighters in September in support of Assads army, which critics say are aimed against Assads opponents.
We do not want Syria to end like Iraq or Libya, Putin told. Look at Egypt: one has to praise President[ Abdel Fatah al] Sisi for taking over the responsibility and power in an emergency situation, in order to stabilise the country.
Putin said the rift between Saudi Arabia and Iran that broke open last week has uncovered a sectarian conflict that exists throughout the Countries of the middle east, and would make it more difficult to achieve peace in Syria.
As for whether this will lead to a major regional clash, I do not know. I would rather not talk or even think in these terms, he said.
Read more: www.theguardian.com