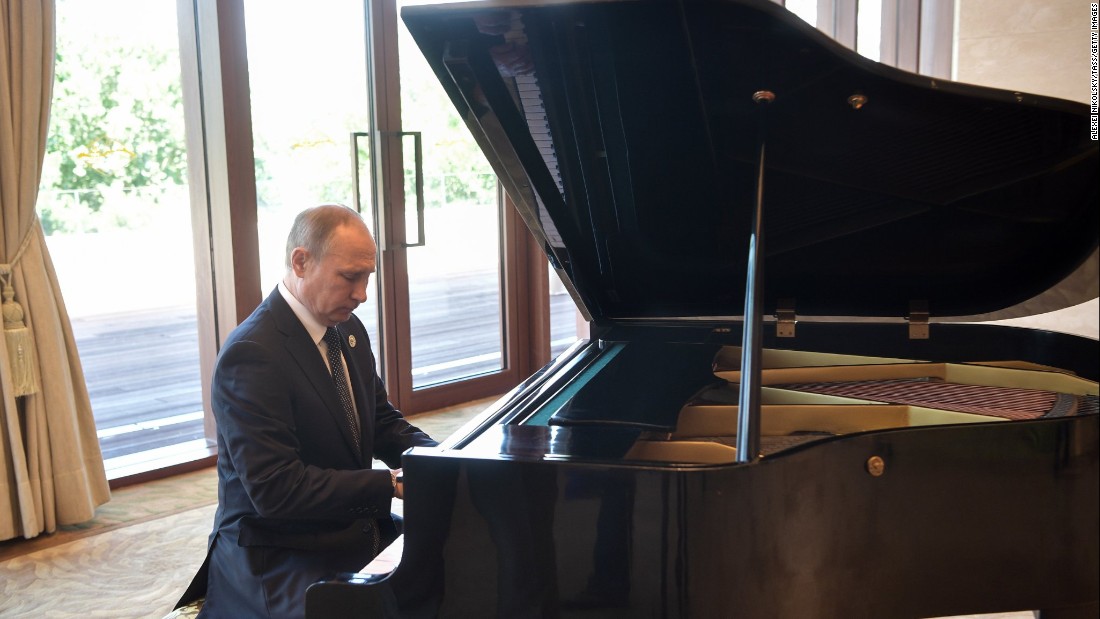 ( CNN) Vladimir Putin, Russia's resulting Renaissance man, has just presented off yet another concealed talent: He's a trained pianist.
Putin sat down and spontaneously played two Russian songs, "Moscow Windows" and "The City on the Free Neva River, " Russia's
Sputnik
news agency reported.
But this was far from a typical spontaneous performance. First, a videographer followed Putin as he walked to the piano. Second, the Russian leader played the unofficial anthems of Moscow and St. Petersburg — apparently never missing an opportunity to promote our own countries.