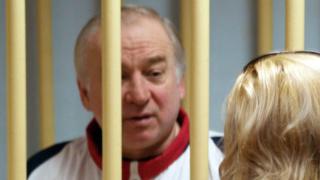 The attempted killing of Sergei Skripal poses major challenges for British intelligence. This was a man who had been convicted for spying for Britain , pardoned, released and then targeted to be killed on British soil . The search for a motive remains a key question.
Skripal is thought to have been recruited by British intelligence in the 1990 s while serving under diplomatic covering abroad with the GRU – the Russian military intelligence.
He is likely to have valuable intelligence at the time – especially the identities of other undercover operatives.
But he left the GRU around 2000 and was detained in 2004. He was then jailed.
After his release in 2010 in the spy swap, he will have been debriefed by British intelligence but there are few signs so far that he participated in serious ongoing operational run.