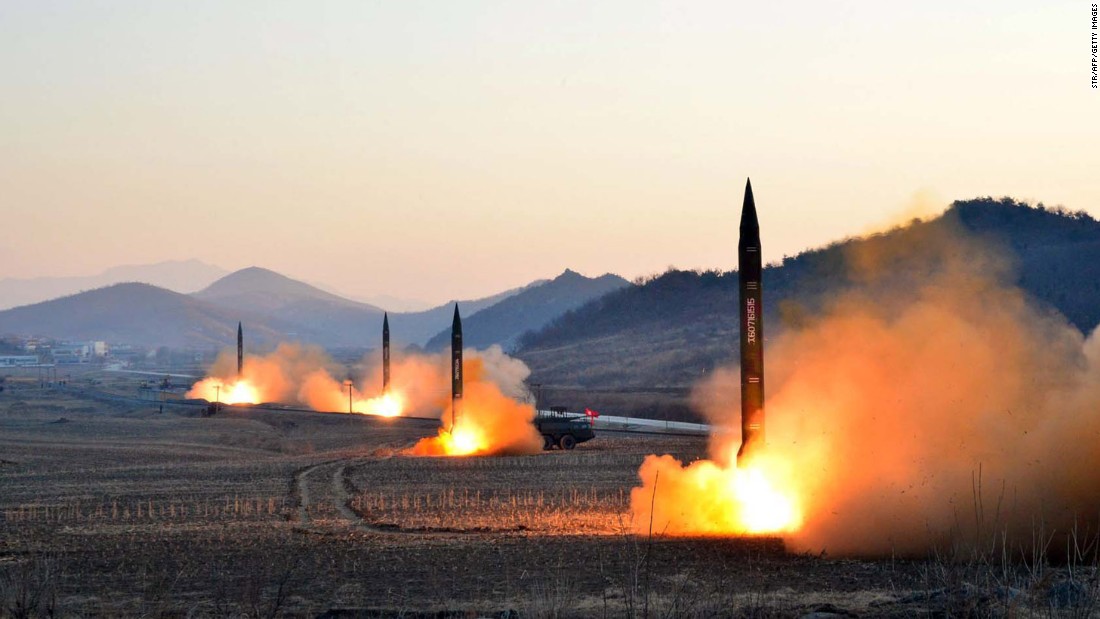 (CNN)In awarding this year's Nobel Peace Prize to the International Campaign to Abolish Nuclear Weapons, the Nobel committee has chosen to shine a powerful light on the grave and growing danger of nuclear war and illuminate the path we must follow to avoid that ultimate calamity.
Relations between the United States and Russia, and the US and China are the worst they have been in decades. The danger of nuclear conflict among the major powers, once thought to be a relic of the Cold War, is again a real possibility that cannot be discounted.
All of these geopolitical rivalries will worsen as climate change progresses, making the world less able to sustain its population and triggering mass migrations on a scale that dwarfs the
current refugee crisis
.
Add to these dangers the ascension of Donald Trump, a man felt by leaders of his own party to lack the temperament, judgment and knowledge to command a nuclear arsenal, but who now
controls 6,800 of these weapons
.
So, what is to be done?
The current policy of the United States and the other nuclear armed states is essentially a hope for continued good luck.
All nine nuclear-weapons states need to acknowledge the insanely dangerous situation they have created and commit to a fundamental change in their nuclear policy, one based not on deterrence, but on the active pursuit of a world free of nuclear weapons.
The United States and the other nuclear weapons states should embrace this treaty and begin to negotiate the detailed timeline, and verification and enforcement measures for the elimination of their nuclear arsenals so they can come into compliance with it. This process will not be easy, but there is no alternative.
Opponents of disarmament like to dismiss calls for the abolition of nuclear weapons as unrealistic. But the real escape from reality is the belief that we can possess thousands of nuclear weapons forever, that our luck will never run out and they will never be used. This kind of magical thinking belongs in children's books. In the real world, our children deserve better.
Read more: www.cnn.com