Sure, it went fine Trump managed not to fell any bombshells. But this hasty visit smacks of desperation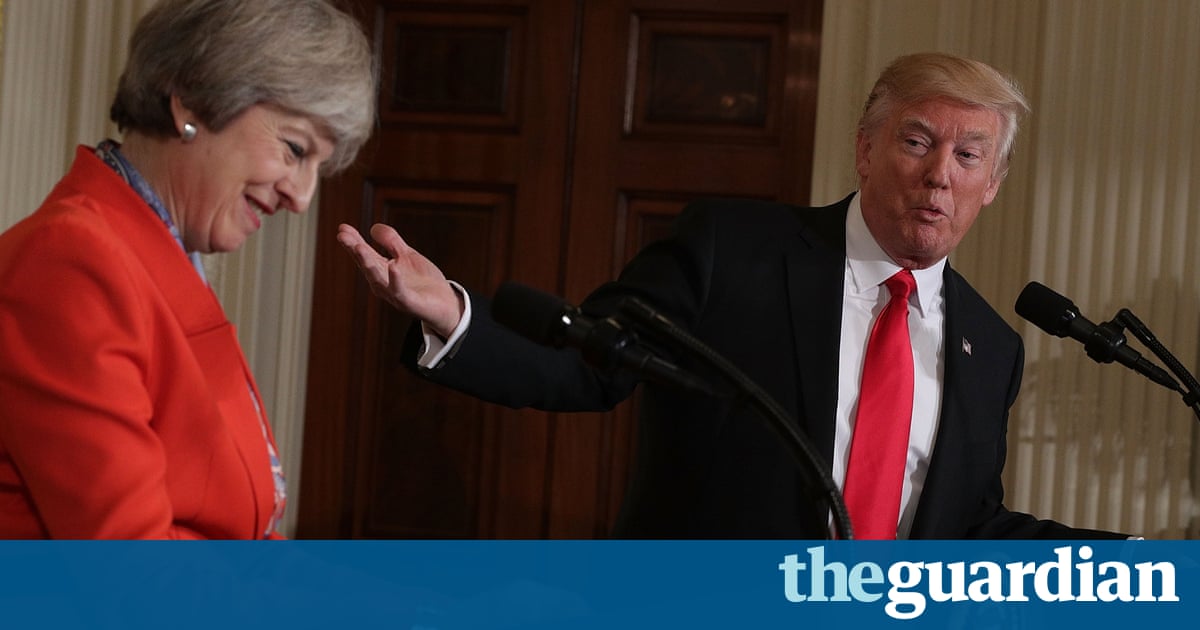 In normal times, youd say everything ran swimmingly. Sure, the American president seemed a tad unsure how to say the name of his guest whom he greeted as Ter-raiser slightly reinforcing the White Houses earlier failing, in a briefing note, to spell the British "ministers " name correctly, dropping the h and thereby indicating Donald Trump was about to receive Teresa May, who attained her name as a porn star.
But other than that, the PM would have been delighted. In the press conference that followed their Oval Office session, there were no bombshells: Trump managed to get through it without insulting an entire ethnic group, junking a democratic norm or declaring war, any of which might have diverted attention from Mays big moment. He was on best behaviour, diligently reading the script that had been written for him, attesting to the deep bond that connects Britain and the US. May received all the assurances she craved that her countrys relationship with the US remains special. Why, he even, briefly, took her hand.
However, these are not normal times. May and her squad will be pleased with the optics and indeed some of the substance artfully, May got Trump to confirm, on camera, "that hes" 100% behind Nato but the underlying truth is that this dash to Washington was mortifying.
Read more: www.theguardian.com