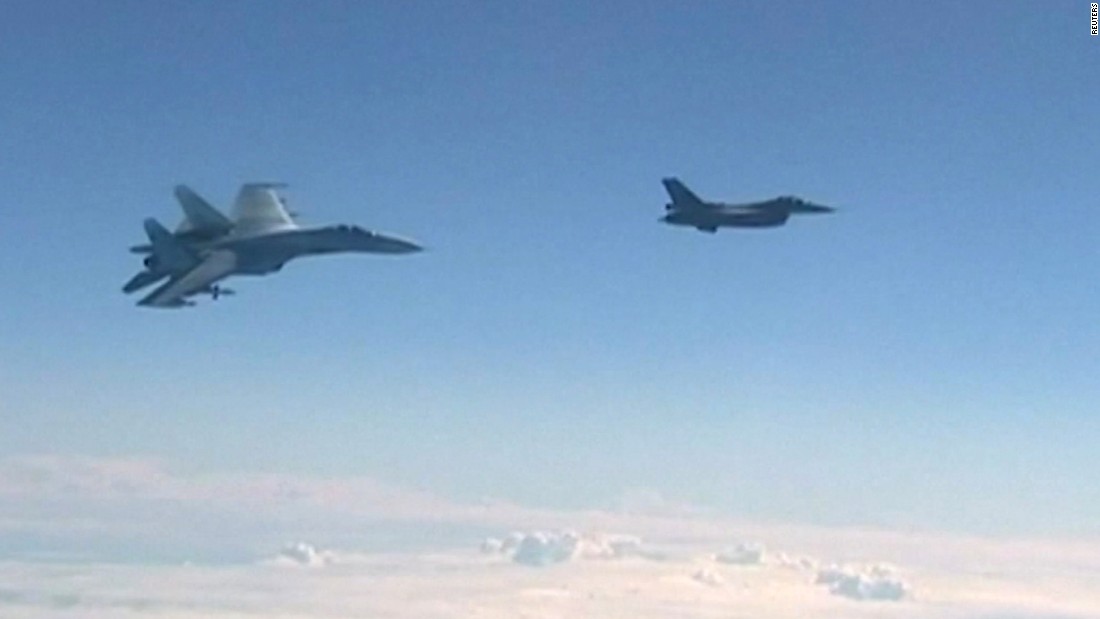 Washington( CNN) A Polish NATO F-1 6 fighter plane tried to intercept the plane of Russian Defense Minister Sergei Shoigu in the Baltic Sea Wednesday, according to Russian state media.
Correspondents for RIA and TASS both reported the incident based on what they find from the minister's plane. They said the NATO jet was "driven off" by a Russian Su-2 7 fighter, which "demonstrated" its armament by swinging its wings.
A NATO official confirmed that three Russian aircraft, including two fighters, were tracked over the Baltic Sea Wednesday.