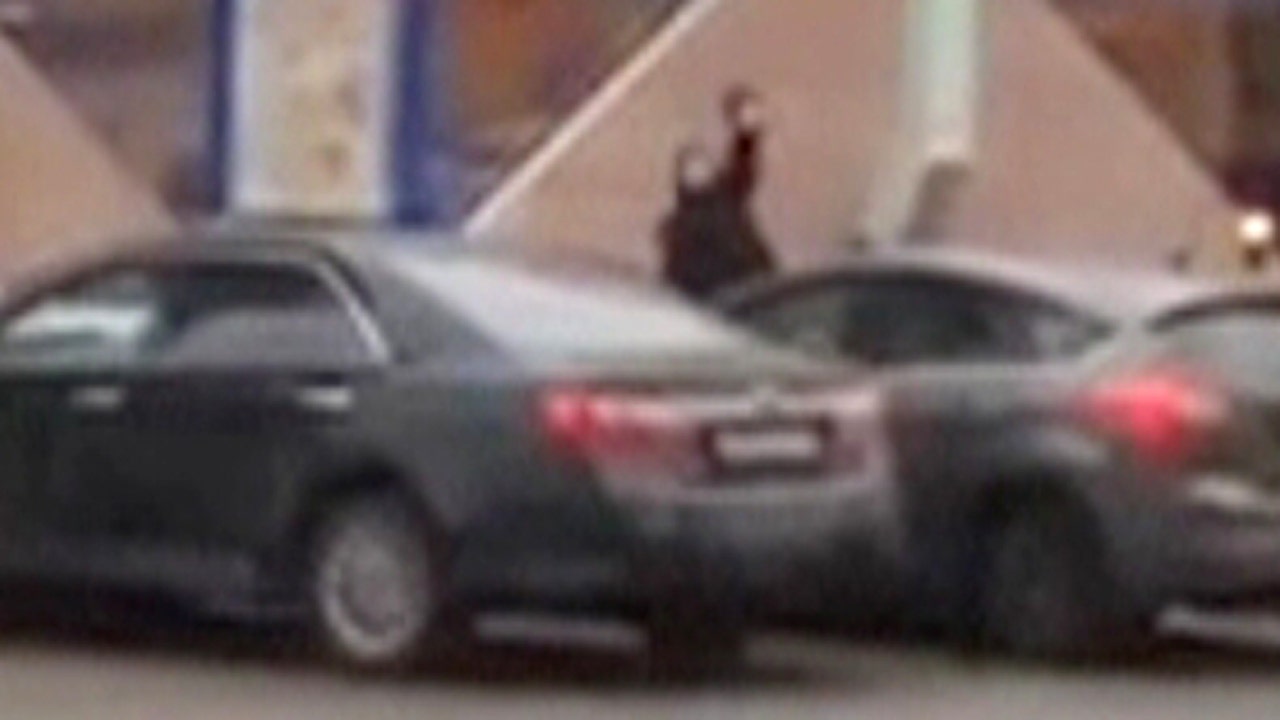 Russian police arrested a nanny Monday and charged her with murdering after "shes been" found at a Moscow subway station holding the severed head of a child, hollering "Allahu Akbar, " according to media reports.
The woman is believed to be from Central Asia, researchers said, and was captured on CCTV footage holding up what appears to be a head near the Oktyabrskoye Pole station in Moscow, The Guardian reports.
Russian news website Lifenews.ru posted footage of the incident and said a policeman had approached the woman to check her documents and she responded by pulling the head out of her suitcase, according to Reuters.
In the video, the woman, garmented in a hijab, can be heard call for a terrorist, for your demise, The Guardian reports.
Russian researchers said in a statement that the head was from a 3 or 4-year-old girl whose body had been discovered in a nearby apartment.
Having waited for the mothers to leave the flat with their older infant, she killed their own children for unknown reasons, started the flat on fire and fled, the statement said, according to The Guardian.
"She was standing near the metro entryway and capture my attention because she was screaming Allahu Akbar, RBC Daily reporter Polina Nikolskaya told Reuters. I insured that she had a bloodied head in her arms, but I thought it was not real. People in the crowd said it was real."
The nanny also was hollering that she would below herself up, but no explosives were found on her, LifeNews reported. A police officer wrestled her to the ground and took her into custody.
The woman afterwards told police that she was upset over problems with her husband, the newspaper added.
The motive for the killing is unknown and the woman is undergoing psychiatric testing to see if she is mentally sound or aware of the crime she had committed, authorities said.
The phrase Allahu Akbar, Arabic for God is great, began trending on Russian social media after security incidents, the BBC reports.
Russia has a recent history of violent Islamist assaults, principally by groups from its restive North Caucasus region.
In 2010, two women suicide bombers killed at least 38 people at a Moscow subway station, while a bomb at an airport in Domodedovo in 2011 killed 37 people.
Read more: www.foxnews.com