Mountaineers came closer than ever to climbing the north ridge of Latok I in Pakistans Karakoram range last week. It is not the only peak defying human conquest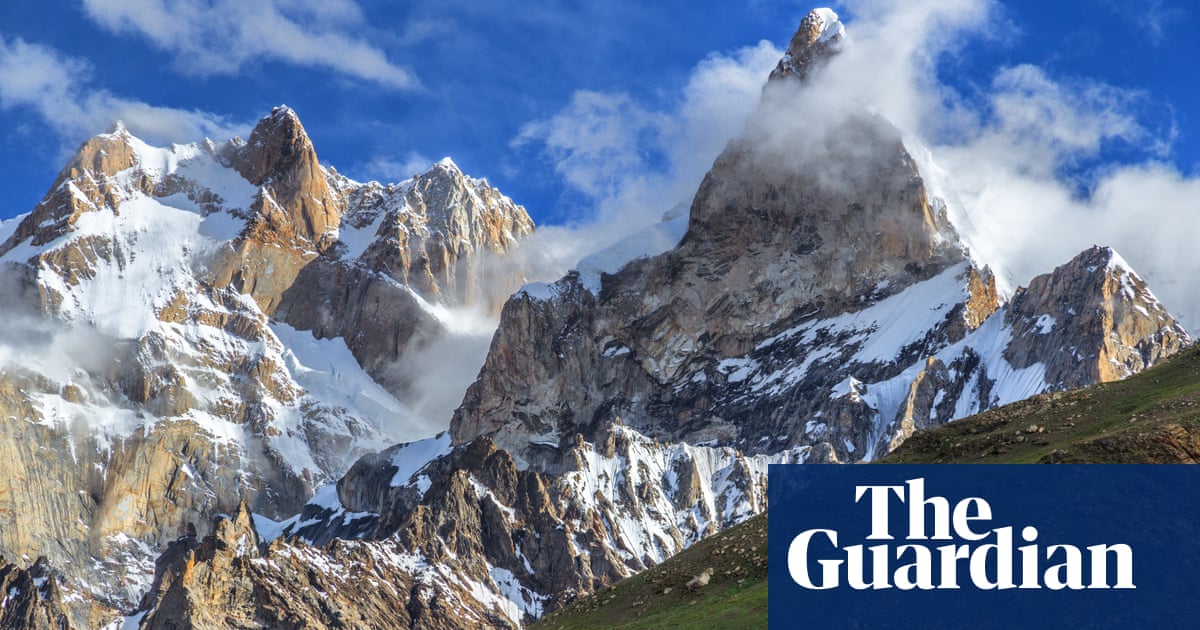 The north ridge of Latok I, the 7,145 -metre-high spur of ice and granite in the Karakoram mountains, Pakistan, has defeated climbers for 40 years, after it was it was first tried, in 1978, by an immensely strong American expedition. Earlier this year, Sergei Glazunov from Russia fell to his death on this same route and his partner, Alexander Gukov, was saved in a daring rescue by the Pakistani air force. Reports last week excitedly was indicated that an expedition had subdued it, but it later emerged that the climbers had got two-thirds of the route up, then judged the top section too dangerous and reached the summit another way. So Latok I technically remains one of the last great challenges of the climbing world.
Contrary to popular opinion, there are still lots of unclimbed mountains and roads on more familiar peaks that have yet to be done. Many are in the Karakoram and the Himalayas, but there are lots in Alaska, the Andes and Antarctica, too. Some are unclimbed because nobody has bothered yet. Other challenges, like Latok I, have fixed themselves in the climbing world's imagination: they are so hard or remote, or require such endurance, that only very good need apply.Here are five more.
Muchu Chhish
Most listings agree that the highest unclimbed peak in the world is Gangkhar Puensum, 7,570 metres high, on the Bhutan-Tibet border. Bhutan banned all climbing in 2003, so attention has turned to 7,452 m Muchu Chhish, also in the Karakoram, the highest legally accessible peak.
Masherbrum
The Austrian alpinist David Lama has described the north-east face of this Karakoram mountain as the north face of the Eiger with the Patagonian spire of Cerro Torre stacked on top. He has climbed both, so he knows what he is talking about.
Annapurna III
The Annapurna massif is familiar to trekkers exploring Nepal, but the south-east ridge of this peak lies up one of the most inaccessible valleys in the Himalayas. Since it was first attempted in 1981, two dozen more expeditions have tried and failed.
K2
There are 14 peaks higher than 8,000 metres and just one of them have not been able to been climbed in wintertime. Guess which? The "Savage Mountain" becomes so cold, it is frightening. Despite the attentions of several tough squads, it has held out so far.
Everest
The Swiss climber Ueli Steck had set his sights on climbing the peak's west ridge, first be done in order to 1963 and never recurred, then down the south-east ridge and up Lhotse. Tragically, he died in 2017. Some have suggested to finish the" Everest Horseshoe" over the summit of Nuptse, something the Everest guide Dave Hahn described as" insanely difficult ".
Read more: www.theguardian.com