The Russian leader took a gamble to back Bashar al-Assad against Syrian opposition forces but increasingly it appears as if both men miscalculated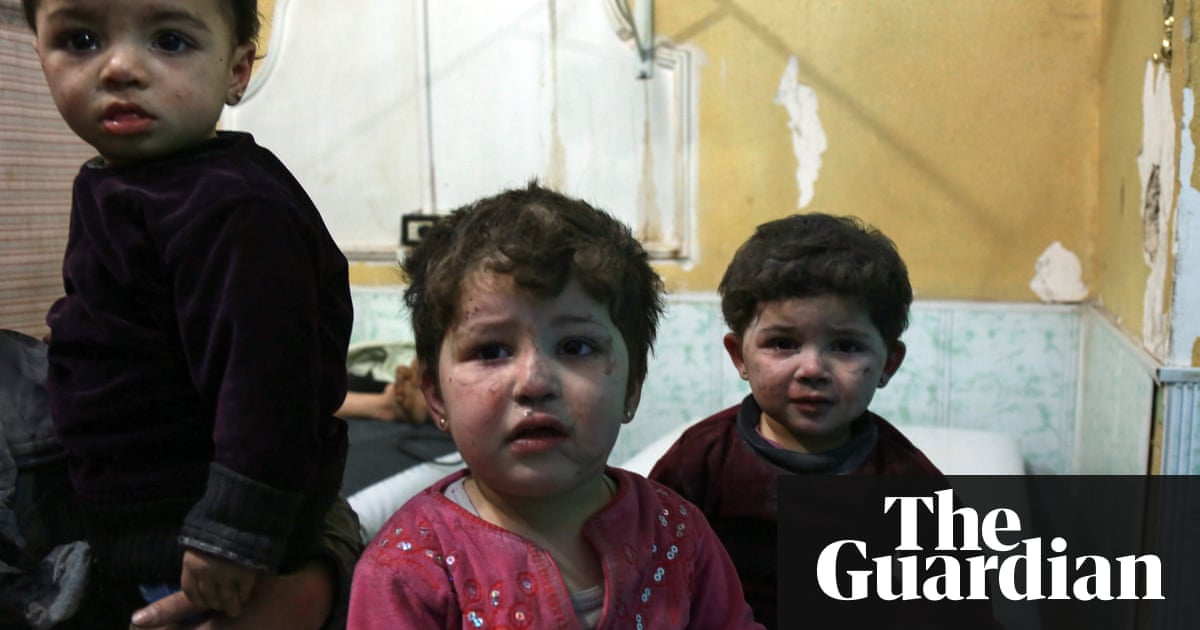 From his place in the ruins of east Ghouta, Arif Othman finds the current phase of Syria's war as viciously simple. The longer he holds out against Bashar al-Assad and his allies, the worse it will get- especially at the hands of the Russians.
" We were supposed to have surrendered by now ," he said at the end of the most intensive week-long barrage anywhere in Syria in the past three years.
" When we didn't, the bombs were bigger, the planes more regular, and the traumata like nothing we've seen. All sent from Moscow ."
The Russian-led air blitz has been the sum of all anxieties for the besieged population on the ground. Up to 400,000 people, with nowhere to run, ought to have pinned down by Vladimir Putin's air force as Syrian and Iranian-backed ground troops edge closer to the largest and most important opposition area anywhere south of Idlib.
For Assad and Putin, Ghouta is the key to controlling the capital, and winning the war. But outside the Syrian cauldron, friends and foes alike are starting to believe both men have miscalculated.
Nearly 18 months into Russia's intervention to prevent Assad's defeat at the hands of rebel groups "thats been" advancing on his heartland areas of Latakia and Tartous, it is increasingly unclear just how Moscow will recoup its investment in the world's most complex and intractable conflict.
While it no longer seems Assad is in danger of dropping, what remains of Syria looks nothing like the prewar country he used to rule. Central authority in the once-rigid police state has been subsumed several times over – first by opposition groups, and then by regional players also increasingly invested in shaping postwar outcomes in their own interests, which only partly align with what Putin wants. Protagonists on both sides are drowning in a inundate they did not see ahead.
Putin, in particular, is learning that Syria in its present form is ungovernable. His December claim of "victory" at a Russian airbase near Idlib has been followed by a dizzying series of events which, on the contrary, have drawn Russia further into the war. At the same time they have exposed the Assad regime's near-total dependence on proxy support to hold its positions, let alone secure more gains.
The statement is looking every bit as premature as George W Bush's claim of" mission achieved", stimulated in a speech on the flight deck of the USS Abraham Lincoln in 2003 at the end of the war in Iraq. In attempting to showcase a superpower's military strength, the former president instead exposed its diplomatic limitations.
Read more: www.theguardian.com