Former acting us attorney general testifies to warning counsel that the then national security adviser was susceptible to blackmail by Russia on 26 January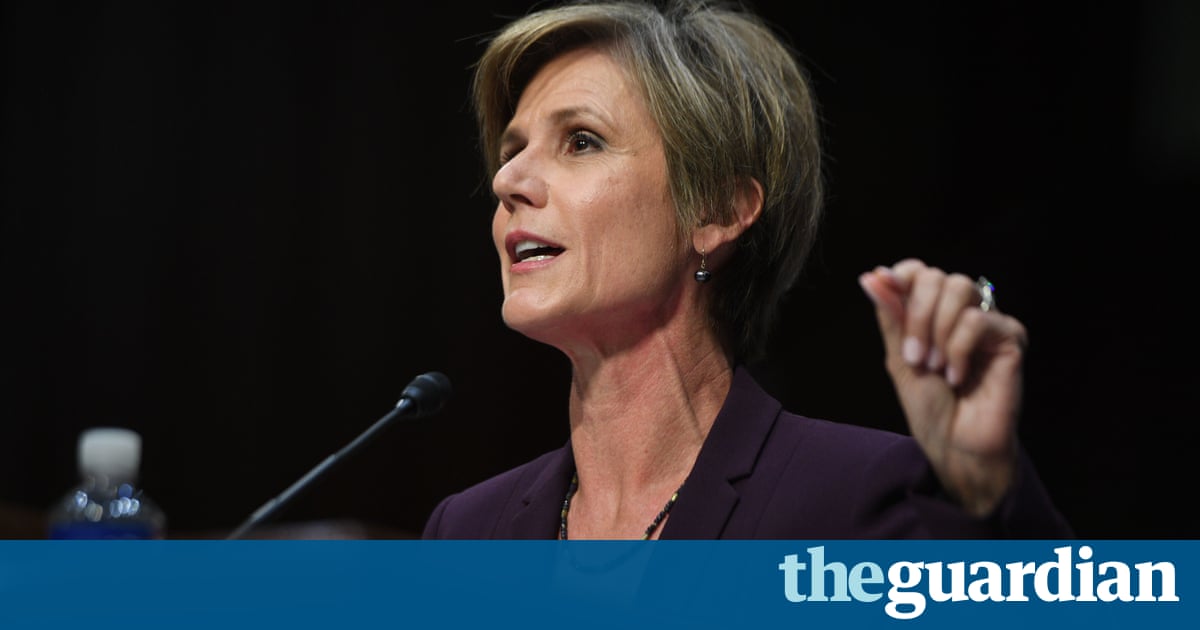 Former acting US attorney general Sally Yates said on Mondaythat she alerted the White House on 26 January that then national security adviser Michael Flynn was compromised and is accessible to blackmail by the Russian government.
Her remarks to a Senate judiciary subcommittee hearing came as it emerged that Barack Obama had warned Donald Trump in November against hiring Flynn, who was forced to resign as national security consultant over his contacts with Russia after less than three weeks in office.
Testifying for the first time about her knowledge of contacts between the Trump camp and Moscow, Yates said on Monday that she requested an urgent meeting with the White House counsel, Don McGahn, after she became aware that the White House had stimulated false public statements about Flynns contacts with the Russian ambassador to Washington, Sergey Kislyak.
White House officials including the vice-president, Mike Pence, had stated that Flynn and Kislyak had simply exchanged pleasantries and talked about arranging a future session between Trump and the Russian president, Vladimir Putin.
It later emerged that the conversations were more extensive and included discussion of sanctions imposed on Russia by the Obama administration.
Yates said that she telephoned McGahn on the morning of 26 January, two days after the FBI interviewed Flynn about the contacts and had given her a detailed readout of the interview. She told McGahn she needed to meet him in person because what she had to say was so sensitive.
Yates and a senior justice department colleague gratified McGahn the same afternoon in a secure room in the White House and told him that statements made by Pence and other administration officials about Flynns behaviour were untrue, and that Flynns underlying conduct was problematic in and of itself.
McGahn called Yates back to the White House on 27 January and put further questions to her about Flynn. According to her Senate testimony, the White House counsel asked her: Why does it matter to the Department of Justice whether one White House official lies to another White House official?
We explained to him that its a lot more than that, Yates said. We also said that we werent the only ones who knew this. The Russians also knew what General Flynn had done and that what Pence said was not true. The Russians not only knew this but they also likely had proof.
Read more: www.theguardian.com