Airstrikes and shelling target rebel enclave, as chemical weapons inspectors wait to enter Douma two weeks after attack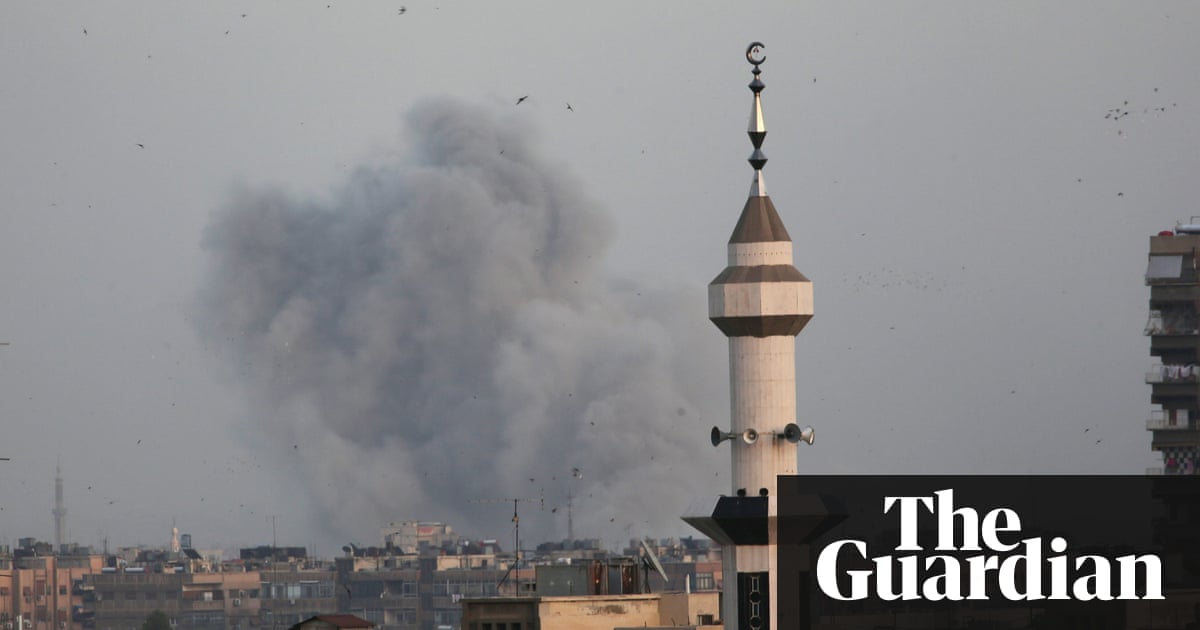 The Syrian army has bombarded jihadis and other rebels in the last area outside government control near Damascus, as President Bashar al-Assad moved to strengthen his position around the capital after the defeat of rebels in eastern Ghouta earlier this month.
The bombing came as inspectors from the Organisation for the Prohibition of Chemical Weapons( OPCW) remained stranded in Damascus almost two weeks after a chemical attack on a town in Ghouta that precipitated the rebel collapse.
Airstrikes and shelling reached the Yarmouk Palestinian refugee camp and al-Hajar al-Aswad area, part of a small enclave divided between warring jihadis and other rebels south of the capital. Live state television footage of the area indicated a plume of smoke billowing across one district as firearms boomed in the distance.
The US, British and French missile ten-strikes designed to punish Assad for the use of chemical weapons have done nothing to slow cash advances of his forces , now in their strongest position since the early months of the seven-year war.
Efforts to investigate the chemical attack in Douma on 7 April have been repeatedly delayed, leading to distrusts that the regime and its ally Russia were stalling the OPCW team into order to tamper with proof at the site.