Ministry petitions 38 bn to address a surge in Chinese naval activity and North Koreas nuclear weapons programme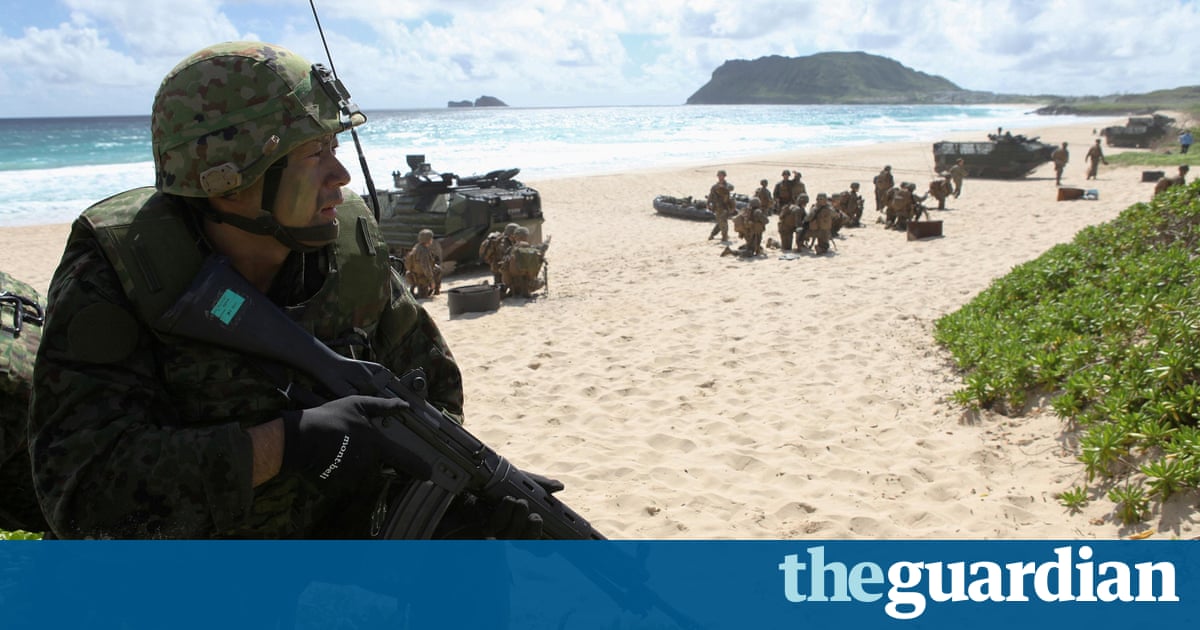 Japans defense ministry has requested a record budget to counter growing Chinese military activity around a group of disputed islands in the East China Sea.
The ministry is trying 5.17 trillion yen( 38 bn) for the year beginning in April 2017. That marks an increase of 2.3% from last year, and is the fifth annual increase since Japans prime minister, Shinzo Abe, came to power in late 2012 vowing to bolster the military to address a surge in Chinese naval activity and North Koreas nuclear weapons programme.
The latest budget petition marks a continuation in the shift in focus away from Japans northern maritime border with Russia where cold war Soviet forces once posed a threat to an 870 -mile chain of southern outlying islands stretching from the Japanese mainland towards Taiwan.
Much of the hardware on the defence ministrys shopping list is designed to counter potential threats to Japanese territory in the East China Sea, including the disputed Senkaku islands, which are also claimed by Beijing.
At the heart of the strategy is the development of a mobile amphibious force modelled on the US marine corps that would be able to respond quickly to an attempt to invade the Senkakus, which China refers to as Diaoyu.
In the single biggest outlay, government ministries wants more than 100 bn yen to upgrade Japans Patriot Advanced Capability( PAC-3) weapons, seen as the last line of defence against a nuclear or conventional attack by North Korea.
The sense of importance in Tokyo over missile defence is growing amid evidence that North Korea is making progress in its attempts to build dependable ballistic missiles capable of reaching Japan, including those launched from submarines.
The improvements will dramatically enhance the PAC-3s scope and its ability to target incoming missiles.
The Senkakus are surrounded by rich fishing grounds and potentially huge oil and gas deposits. The uninhabited islets are administered by Japan, but Chinese boats have stepped up incursions into waters near the territories in recent months.
Read more: www.theguardian.com