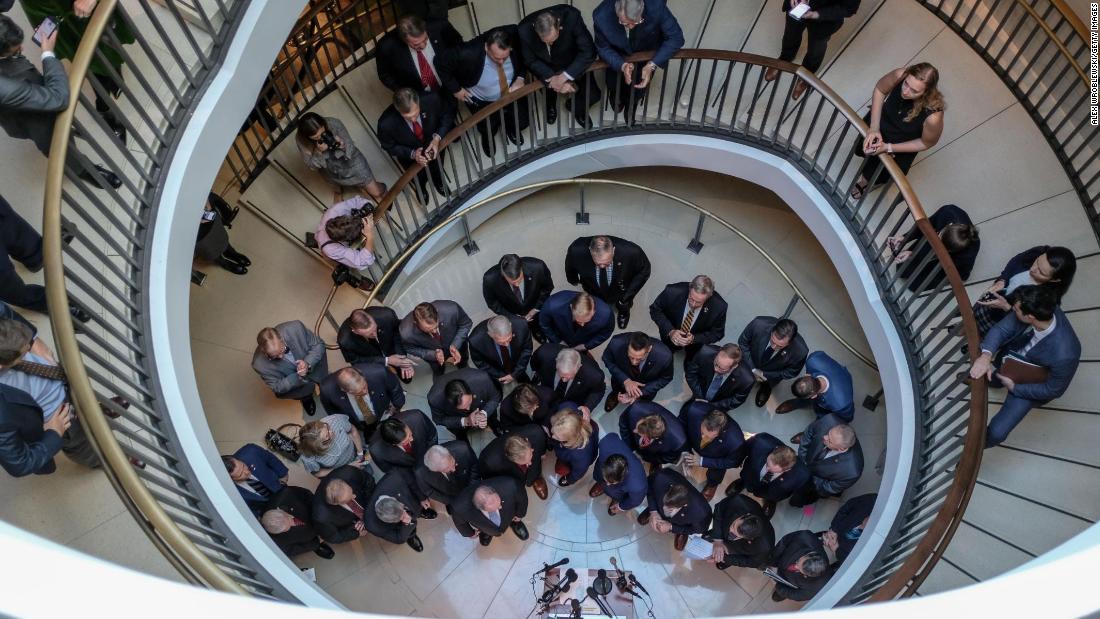 ( CNN) A version of this story first appeared in CNN's Impeachment Watch newsletter. To get onto in your inbox, sign up for free here.
Whistleblower won't testify
Attorneys for the whistleblower whose objection kicked off the impeachment investigation made clear their client would not sit for in-person interviews with researchers on Capitol Hill.
Mitt Romney of Utah, Lisa Murkowski of Alaska, Susan Collins of Maine