Evacuees from the Syrian city tell how life continued through years of bombing until it was impossible to stay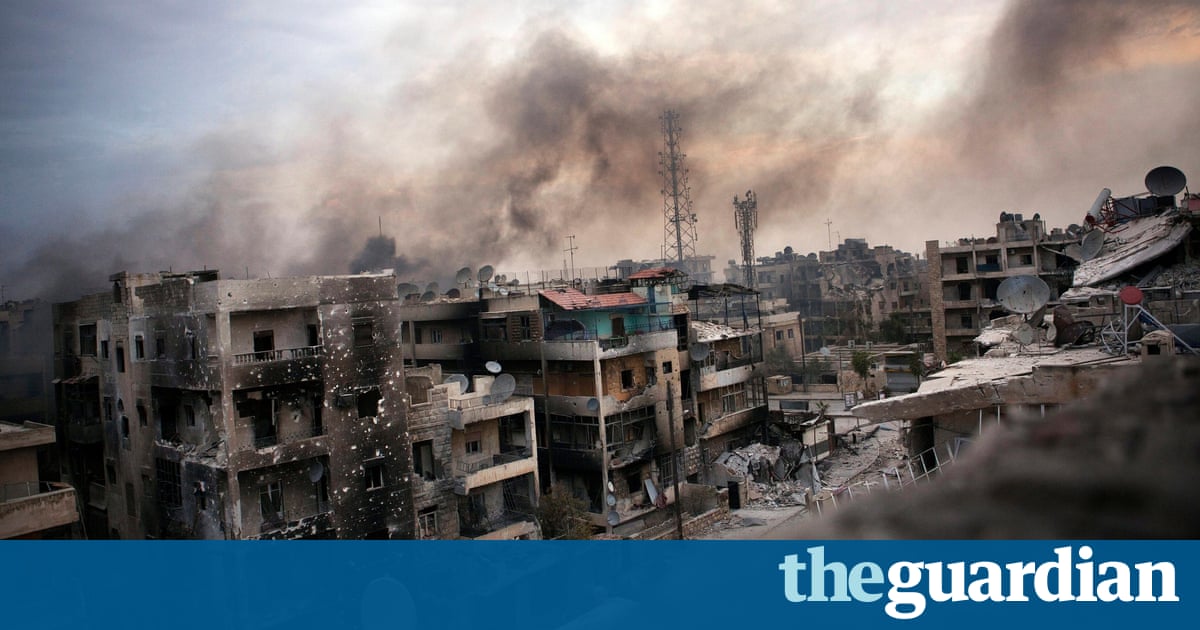 The Aleppo Thaer al-Halabi left behind was a ghost town filled with the shadows of friends lost to war and the shattered dreams of a different Syria.
Still, the parting resembled physical pain. He was born in Aleppo, in a house in the old township with a courtyard shaded by vines, where his family had lived for over a century. He raised a family and built a career there, and then, for four years, gambled everything he had on the possibility of setting up taking down Syrias president, Bashar al-Assad.
When we were forced to leave Aleppo it had already been destroyed entirely. You didnt consider a city, merely ghosts, in a ghost city, said the 57 -year-old engineer turned opponent legislator.
I am very sad I have left our city, its at the centre of our hearts, part of our bodies. But because we need liberty we cannot live there.
Halabi said he was incarcerated three times by the government before the war, so when the mutiny against Assad first turned into armed rebellion and rebels took half of Aleppo, he didnt think twice about joining them. We had freedom for four years, he said.
Aleppo, which was Syrias cultural and economic hub before the conflict, became a byword for desolation far beyond the countrys borders, after years of brutal air raids to try to oust rebels.
In the early years of the fighting, life in rebel-held regions was not all horror and violence. There was a local council set up to govern, schools still operated. People went to work when they were not severed from their offices by the frontline, or set up new businesses and tried to ignore the war.
Read more: www.theguardian.com