The embodiment of the political establishment is suddenly favourite to face Marine Le Pen in next years election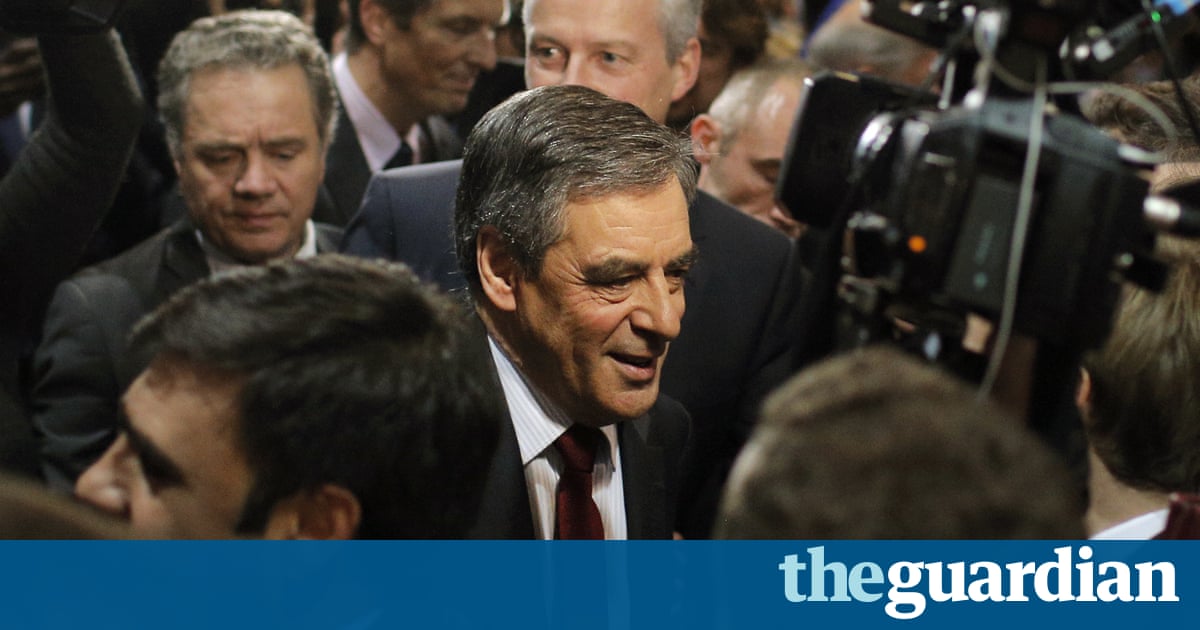 In an exhibition hangar near Lyon airport as thousands of supporters waved French flags, a well-heeled country gentleman seen as the figurehead of the traditional Catholic provincial French right, took to the stage with a contented smile.
Franois Fillon, the former "ministers " who in a 35 -year political career has come to embody the very essence of the French political establishment, screamed to the well-dressed, largely elderly mob: We have to change the system!
Fillon is the dark horse who is abruptly favourite to win the rights nomination for presidential candidate on Sunday, and thus likely to face the far-right Front Nationals Marine Le Pen in the race to lead France next year.
An amateur racing driver and unrepentant Margaret Thatcher fan who has transgressed ranks with the traditionally statist line of the French right, he has promised a revolutionary shock for France tax cuts, public spending cuts, slashing public sector employment creation and transgressing trades union power.
His popularity is also down to his careful appeal to the deeply socially conservative views of the Catholic right, promising to reversal certain recently won adoption rights for lesbian couples, preserve traditional family values and respect Frances Christian roots.
France is more rightwing than it has ever been, Fillon said this week, positioning himself as the only nominee who could fully tap into that mood.
If Fillons promises of radical economic reform and freedom from French bureaucracy audio familiar, it is because they are. His shock-therapy schemes are an echo of what the rightwing Nicolas Sarkozy promised when he swept to power in 2007, but failed to deliver.
Read more: www.theguardian.com