Spain fans jeered, whistled and chanted at Barcelonas Catalan defender Gerard Piqu, who has played 91 times for his country, following the independence referendum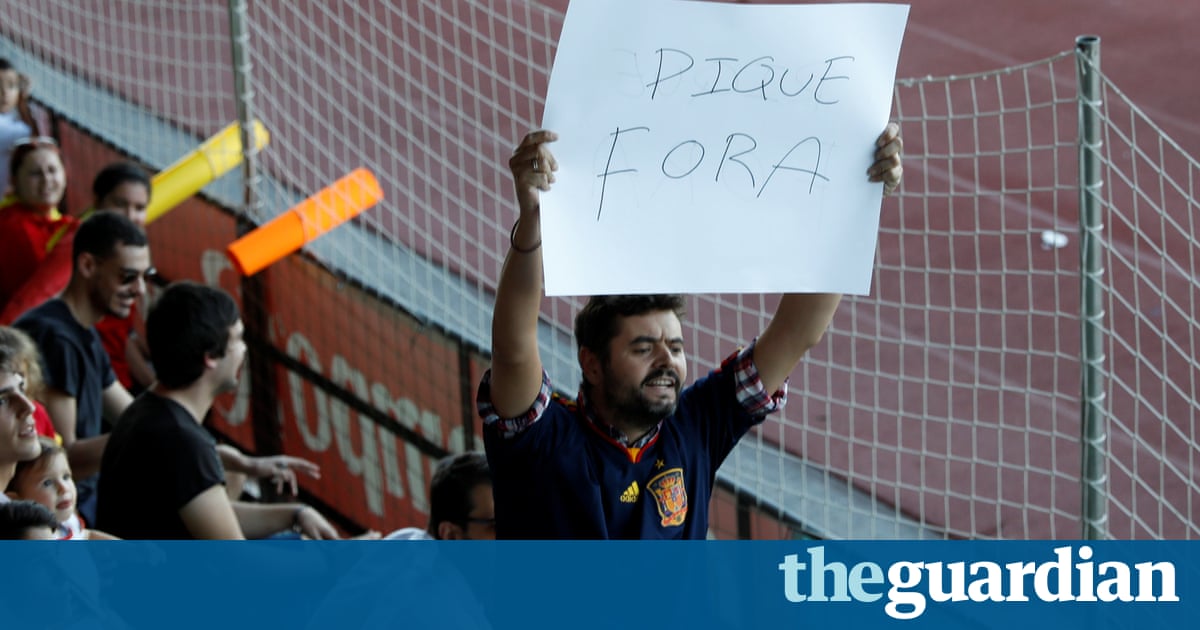 Gerard Pique was targeted by angry Spain fans on Monday when Barcelona's Catalan defender took part in an open develop session with the national team the day after the Catalonia independence referendum.
The centre-back, who voted in the referendum and has criticised police violence against voters which resulted in hundreds of injuries, has long been taunted by Spain fans but Monday's barrage of insults was particularly severe.
Spain advocates at the training facility in Madrid jeered, whistled and chanted at Pique to leave the team, who are preparing for two Football world cup qualifiers, brandishing banners carrying insults is targeted at him.
Police confiscated some of the banners, including one which described Pique as "sickening".
The 30 -year-old has said he would leave the Spain team if is necessary to by the manager, Julen Lopetegui, or the Spanish FA. He has already announced he will retire from international obligation after next summer's World Cup in Russia, having grown tired of being criticised by Spain supporters.
Pique has 91 caps and was a member of the squad who won the 2010 World Cup and the 2012 European Championship.
Spain are three points clear of second-placed Italy in Group G and is also intended to seal a place at the World Cup at home to Albania on Friday and away to Israel three days later.