Downing Street has dismissed claims David Cameron has abandoned plans for a Commons vote on air strikes against Islamic State activists( IS) in Syria.
It follows reports in The Hour and The Guardian that the "Ministers " has decided against a second vote on the issue because he lacked MPs' support.
The government was defeated in a 2013 parliamentary vote on Syria – although MPs later approved air strikes in Iraq.
A Downing Street source told the BBC the reports were "complete nonsense".
It goes as a Commons committee warned that Britain should not take part in air strikes in Syria until the government presents a "coherent international strategy" to defeat IS and objective the country's civil war.
The Foreign Affairs Committee said it was "not yet persuaded" ministers could address its concerns.
'Clear consensus'
A vote on extending RAF air strikes into Syria had widely been expected to take place in the autumn, although the "ministers " had stressed he was able to do so when he was sure of a "consensus" among MPs.
Mr Cameron was defeated in the 2013 vote on possible UK military action against Syrian President Bashar al-Assad's government by 285 -2 72.
Following that vote he said he would respect government decisions, and ruled out join US-led ten-strikes – although it afterward emerged that UK pilots embedded with coalition forces had conducted air strikes against IS over Syria.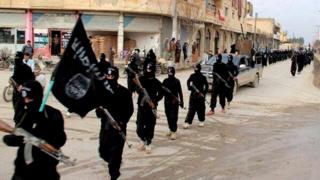 Reports indicated the "ministers " has fallen plans for a second election because he had failed to win the backing of enough Labour MPs to secure victory.
About 20 -3 0 Conservative MPs was planned to rebel against their party in the event of a vote.
BBC political correspondent Ross Hawkins said it was widely acknowledged that Russia's bombing campaign in Syria and deep divides within Labour made any swift attempt to seek the consent of MPs for air strikes unlikely.
Russia began those attacks in September, with President Vladimir Putin saying the aim was to "stabilise the legitimate authority" of Syrian President Bashar al-Assad.
Downing Street were adamant that any suggestion the "ministers " had changed his position were inaccurate, with one source describing newspaper reports as "complete nonsense", Ross Hawkins added.
'Marginal effect'
A Downing Street source told: "The Prime Minister's posture hasn't changed. He's consistently said that we would only go back to the House on this issue if there was clear consensus and that remains the case."
The government is "working closely with our allies to inject greater momentum into efforts to find a political solution, which we've always told is likely to be the way to bring this war to an end", the source added.
However, some Conservatives told the BBC they were concerned by the reports.
One senior party figure said if the prime minister had decided not to seek military action, then ministers should to come to the House of Commons to explain their position.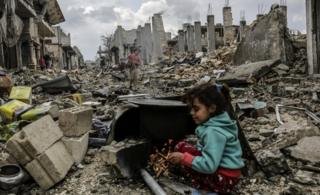 Meanwhile the Conservative-majority Foreign Affairs Committee warned that any benefits of air strikes in Syria would be more than outweighed by hazards of "legal ambiguity, political chaos on the ground in Syria, military irrelevance, and diplomatic costs".
It said:
While intervention would be welcomed by the UK's military allies, it would be likely to have only a "marginal effect" on the conflict The UK risks "further reputational" damage unless it can make a clear legal suit for action, with a UN mandate the clearest basis It is "hard to predict" the consequences of tackling IS alone, and who might take their territory if they are defeated Russia's recent intervention has "complicated even further" any proposed UK action Image caption Syrian refugees fleeing the conflict have inundated into neighboring countries such as Jordan