Donald Trump has condemned Putin and Iran for backing Animal Assad but thats likely as far as it runs, says Guardian columnist Matthew dAncona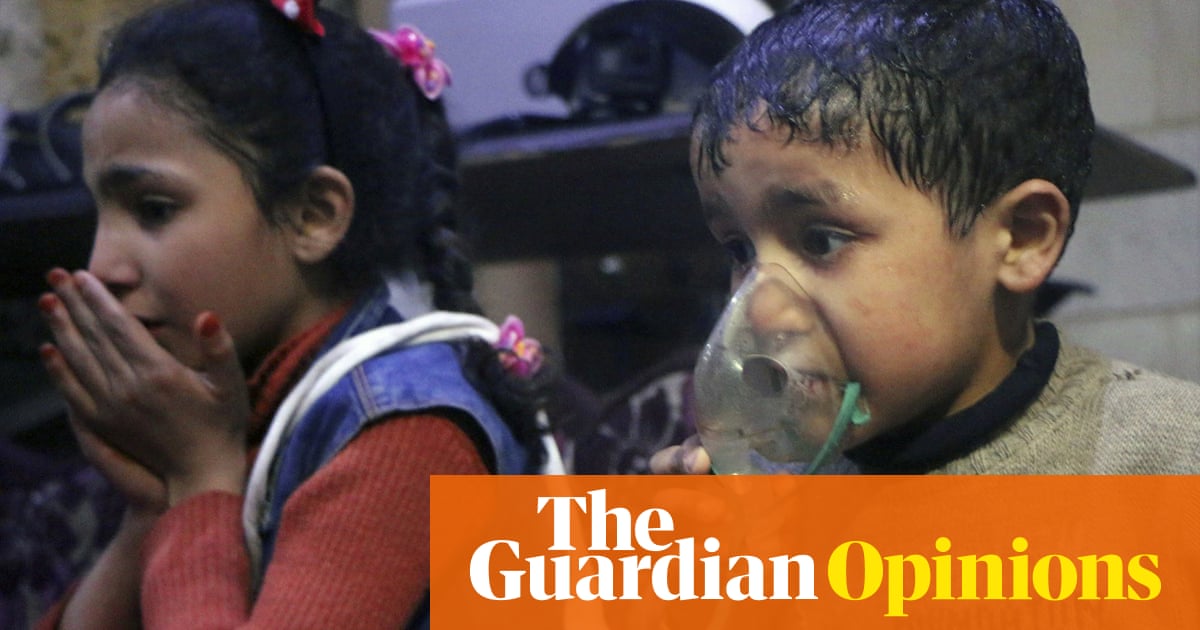 Conscience has become the mayfly of our epoch: here today, gone tomorrow. For the moment, the world is transfixed by the horrific images from Douma, near the Syrian capital, Damascus. Dozens have died, and hundreds lie injured after what was quite clearly a chemical weapon attack.
Dead children, their mouths flecked with foam, chide us through our screens. Condemnation, calls for action, a global spasm of what Martin Amis calls" species shame ": the pattern of response to the long Syrian catastrophe has become almost ritualised.
It was no different after the Assad regime's chemical attack in Ghouta in August 2013; or when the image of Alan Kurdi, the drowned three-year-old refugee, became a symbol of dishonor in 2015; or the following year, as a similar status was accorded to the picture of Omran Daqneesh, a young boy pulled from the rubble of Aleppo, contained within blood and dust; or last April, when President Trump, supposedly traumatised by footage of the horror worked by the sarin attack on Khan Sheikhun, fired 59 Tomahawk cruise missiles at al-Shayrat airfield in western Syria.
At the time, Rex Tillerson( since sacked as secretary of state) declared US policy to be that" the reign of the Assad family is coming to an end ". If Bashar al-Assad's patron, Vladimir Putin, didn't like it, that was just too bad. Yet, as so often, the flame and fury were transient.
Since his phone calls congratulating Putin on his re-election, Trump has been signalling his intention to withdraw from the conflict and set" America first ". Last Thursday he said categorically:" We'll be coming out of Syria– like- very soon ." Truly, the words of a statesman.
Of course, the hellish scenes in Douma have jammed the brakes on Trump's eagerness to disengage from the Syrian conflict, at least for now. He has tweeted with his customary dignity:" President Putin, Russia and Iran are responsible for backing Animal Assad. Big price to pay … Another humanitarian disaster for no reason whatsoever. SICK !"