Independence 25 years ago promised to bring freedom and prosperity to central Asia, but kleptocratic regimes have left many yearn for the past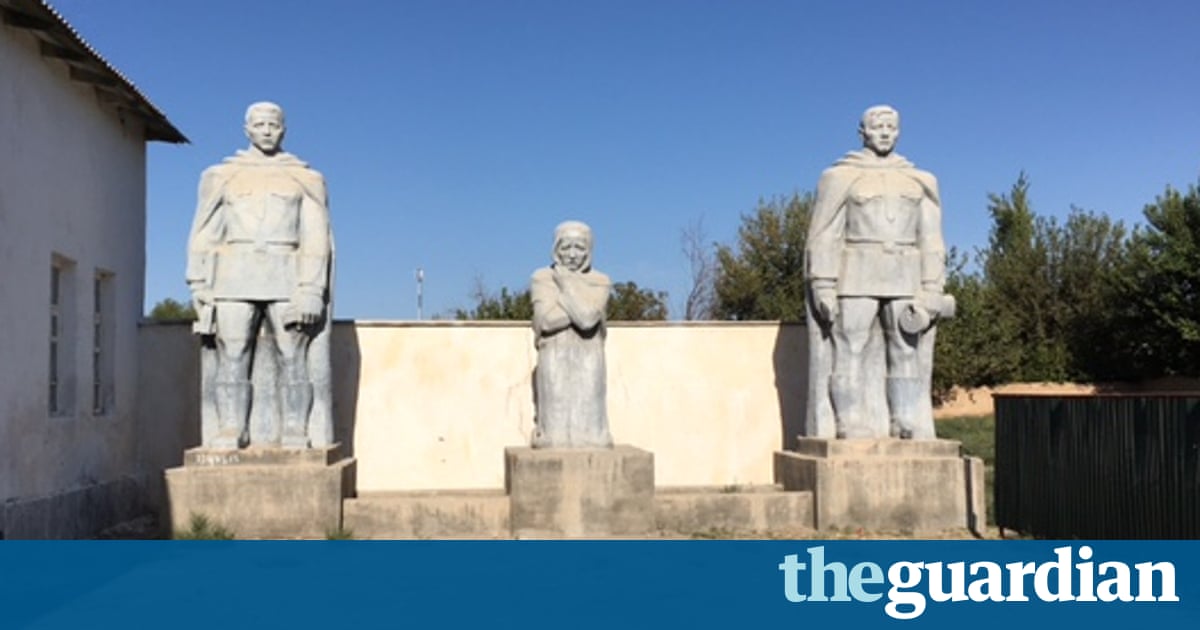 The road out of Kommunizm, a small town in southern Tajikistan, is severely paved and bumpy. Like most things here it was built long ago, when the ruling ideology that gave the settlement its name was still thriving.
Home to just 7,000 inhabitants, Kommunizm was at the very edge of the Russian empire, first tsarist then Soviet; a mere 50 miles from Kunduz in northern Afghanistan.
All around the former collective farm is the once splendid iconography of the Bolshevik order. Busts of Karl Marx and Vladimir Lenin look on to what used to be the main square, while a trio of heroically poised Soviet archetypes have been cast to one side in a car park.
On the stage at the Palace of Youth, a building with wide white columns and a grand central corridor with gilded chandeliers, a portrait of Lenin has been replaced by the gently smiling face of Emomali Rahmon, chairperson of Tajikistan. But apart for the omnipresent Rahmon, there is not much new in Kommunizm. Things have merely decayed.