US airplanes have resumed operations against Isis from Turkey but the upheaval has shown how at odds the nominal allies are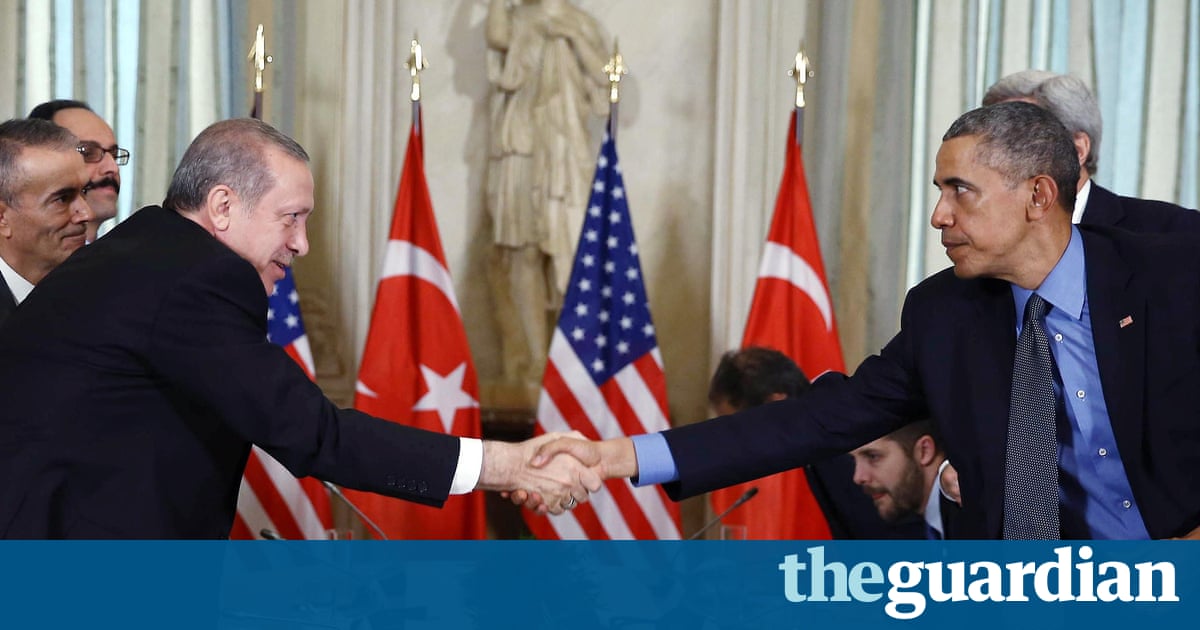 US airplanes have resumed operations in the fight against Islamic State after being grounded for two days at an airbase in southern Turkey amid uncertainty over what the countrys failed takeover might mean for bilateral ties and for the war itself.
The early signs were confounding. While Barack Obama spoke out in support of his counterpart, Recep Tayyip Erdoan, as Friday nights plot unfolded, dialogue since has underlined a mistrust that has plagued the fight against Isis and left two nominal allies once again struggling to find common ground.
Erdoans demands that his foe, Fethullah Glen, in self-imposed exile in the US, be extradited over claims that he drove the plot, were perceived as a slight in Washington. Officials speedily disavowed links to Glen, demanded evidence of any connections, and rejected an implication that the US itself may have been involved.
Before the Incirlik airbase reopened, Turkish authorities arrested the basis commander, Gen Bekir Ercan Van, and 11 other suspects, claiming they were involved in the attempted coup.
It is the latest in a series of incidents that have undermined relations between Ankara and Washington since the US-led air campaign against Isis began in late 2014.
Despite both sides claiming a mutual interest in combating the group, which had overrun large parts of Syria and Iraq and was starting to incite terror farther afield, it took the US 11 months of negotiations to gain access to Incirlik, which is near the Syrian border.
Washington had made clear that the use of Incirlik would greatly aid the fight against the terrorist group. Turkey had countered that dealing with Kurds in northern Syria was just as important to its own interests. In the months since, US officials have come to believe that Turkeys concerns about the Kurds hold primacy.
Turkish officials have railed against US moves to use Syrian Kurdish units as a proxy ground force-out to fighting Isis and have bitterly opposed the alliance, even as it has stripped land from different groups near its Syrian hub of Raqqa.
Read more: www.theguardian.com