Worst violence occurs in Paris but trouble also flares in Berlin, Gothenburg and St Petersburg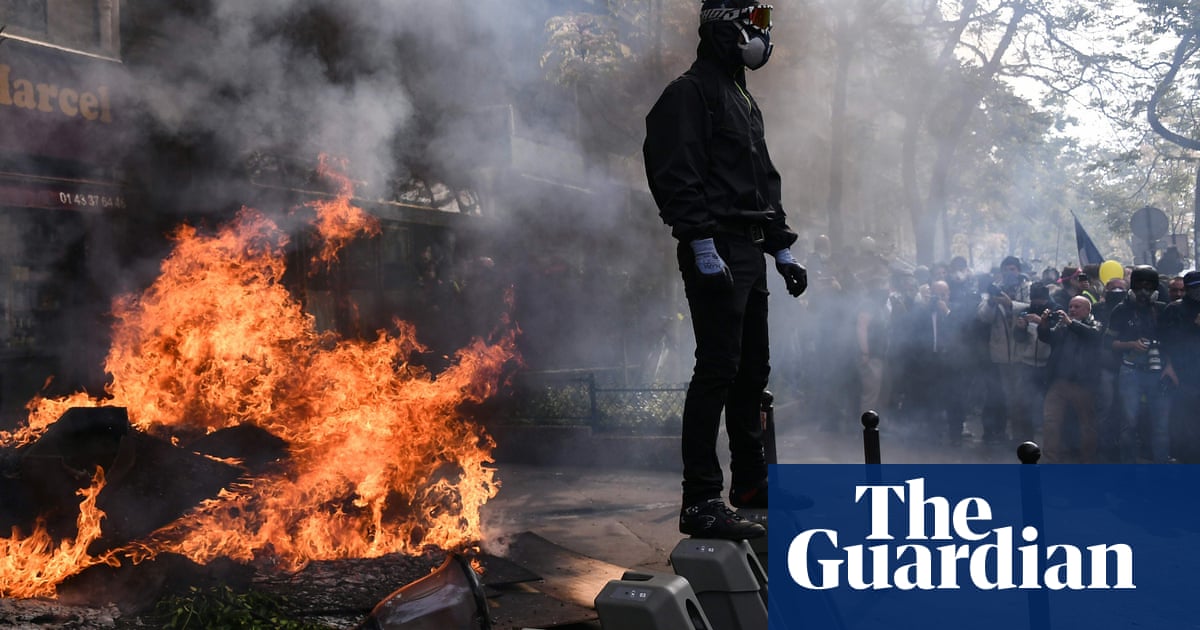 Police and protesters have clashed, sometimes violently, in cities across Europe as tens of thousands of trade unionists, anti-capitalists and other demonstrators marched in traditional May Day rallies.
The worst showdowns were in Paris, where riot police fired teargas and stingball grenades as a 40,000 -strong crowd, included gilets jaunes ( yellow vests) protesters and an estimated 2,000 masked and hooded" black bloc" activists, marched from Montparnasse station to Place d'Italie.
While most of the marchers were peaceful, more than 250 people were arrested after police were hit with stones, bottles and other projectiles.
Authorities had alerted there could be trouble at this year's May Day marchings after months of chaotic gilets jaunes protests in the French capital, in which stores and eateries ought to have plundered and set on fire. Anarchist and other anti-capitalist groups called on social media this week for Paris to become "the capital of rioting".
More than 7,400 police and gendarmes were on duty on Wednesday with orders to respond firmly in what both governments called " a security operation on an exceptional scale ". Street and several metro stations were closed and 580 businesses boarded up along the road of the march.
Read more: www.theguardian.com