Fresh pact lets evacuation of wounded civilians from villages of Fua and Kefraya, as well as two towns near Lebanese border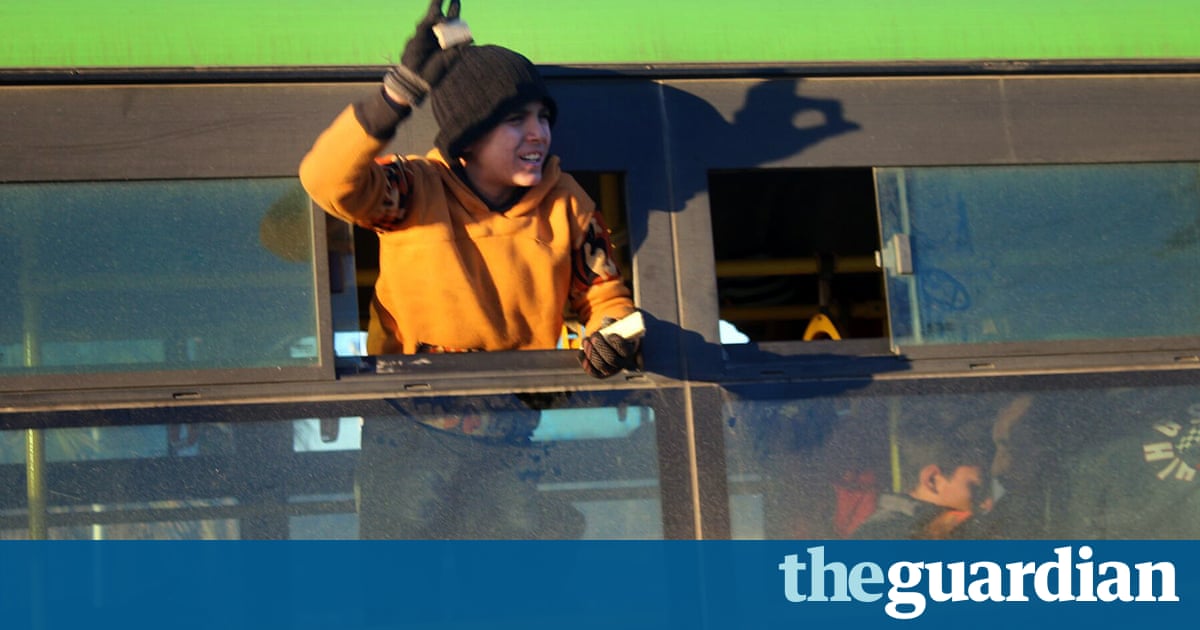 A new deal has been reached to evacuate thousands of civilians still trapped in rebel-held areas of eastern Aleppo, after the original pact broke down over demands from pro-government forces that two villages besieged by rebels must also be evacuated.
About 8,000 civilians had been evacuated from the small area of rebel province in the city, but tens of thousands more were waiting to leave when the governmental forces of the Syrian president, Bashar al-Assad, suspended the pact, which was negotiated by Turkey and Russia.
The suspension was said to have resulted from the repudiation of al-Qaida-linked militants to allow the evacuation of wounded civilians from Fua and Kefraya, two Shia villages in the Idlib province that have been besieged by Islamist rebels for years and whose relief comes within the framework of the agreement, offered as a concession to Iran. Tehran-backed militias spearheaded the assault on east Aleppo.
Confusion reigned on Friday when the governmental forces stopped convoys from leaving the city, saying rebel fighters had fired on them at a traversing phase into the enclave. Rebels said pro-government forces-out had opened fire first.
The Syrian rebel official Al-Farouk Abu Bakr told the local Tv channel al Arabiya al Hadath on Saturday that the new deal comprised an evacuation from the two villages, the evacuation of wounded people from two townships besieged by pro-government forces near the Lebanese border and the full evacuation of rebel-held eastern Aleppo.
The British-based Syrian Observatory for Human Right said the evacuation from the villages of about 4,000 people, including the wounded, could start on Saturday.
The former foreign secretary David Miliband warned of house-to-house slaying being carried out in Aleppo and expressed fears that the carnage could spread to Idlib. The US-based charity International Rescue, of which Miliband is the president, still had aid employees in the Syrian city.
Read more: www.theguardian.com