Medics write letter to US president saying a medical facility is attacked every 17 hours by Russian-backed Syrian air force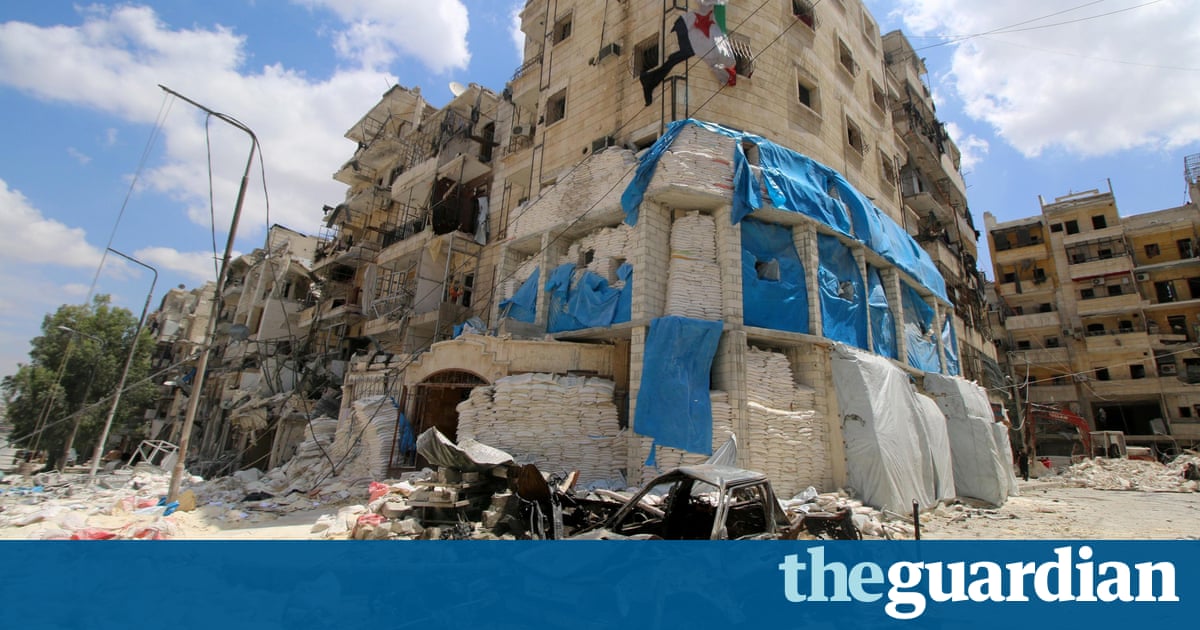 Fifteen of the last 35 doctors in rebel-held eastern Aleppo have written a letter to Barack Obama with an urgent plea for intervention to stop the bombardment of hospitals in the besieged city by the Russian-backed Syrian air force.
We do not need tears or pity or even prayers: we urgently require a zone free from bombing over eastern Aleppo to stop the attacks, and international action to ensure Aleppo is never besieged again, the doctors wrote.
Their letter came as the Russians said they would suspend aerial action over Aleppo for three hours a day starting on Thursday from 10 am and 1pm( 7am to 10am GMT) and the UK circulated plans at the UN in New York for a ceasefire in which humanitarian assistance efforts was implemented by impartial performers, rather than the Syrian and Russian military.
There has been little respite from the fighting despite the Russian announcement, with battles ongoing in the city and its surroundings. The Syrian government recognizes that it had launched a counter-offensive in cooperation with its friends against the rebels who broke the siege of opposition-controlled eastern Aleppo, and did not indicate there would be a halt for humanitarian reasons.
Its a lie, said Osama Aboul Ezz, a doctor in the city. During the time of the ceasefire there were air raid in the city and there are a lot of wounded in Aleppo today, and other doctors have told us that they received wounded during the time the Russians proclaimed the ceasefire.
Some factions of the Free Syrian Army who took part in the operation to break the siege had said that they were ready to negotiate with the UN to allow humanitarian convoy in to both western and eastern Aleppo. The western, government-controlled side has been cut off since the weekend after the rebels seized Ramouseh, a key artery into the region, which houses 1.5 million civilians. The regime enforced a siege last month on the eastern side, which has a one-quarter of a million civilians, and few renders have attained it across amidst the fighting.
The latest violence came on the heels of yet another suspected chlorine attack, this time on the rebel-held Zubdiya district in the city, which killed three people and left others suffering respiratory traumata, according to local medics. Just last week local physicians in the neighbouring province of Idlib said they had treated more than two dozen patients in a suspected chlorine attack on the cities of Saraqeb.
Read more: www.theguardian.com