A brilliantly entertaining group stage created 116 goals and a plethora of narratives this already feels like a tournament with is own distinctive character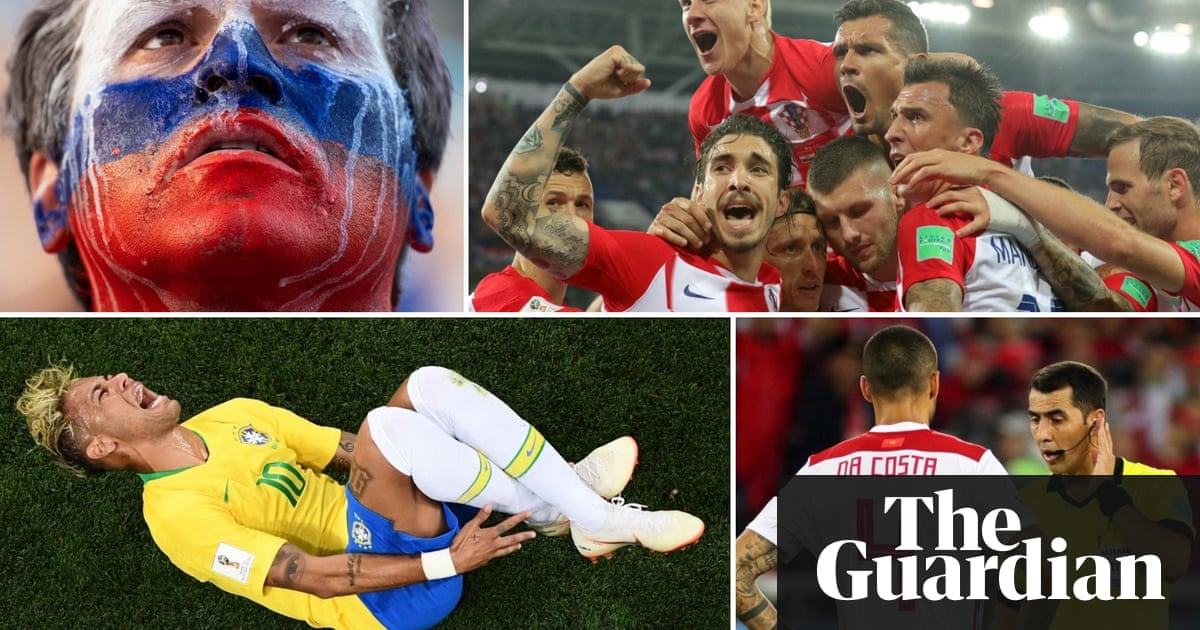 And breathe. After 48 matches, 116 objectives and a thrillingly differed swag-bag of drama, big-name angst and rolling VAR-palaver, Russia 2018 has now reached its midpoint.
These things invariably alter from week to week, the tone and texture of a tournament defined by a few key games. But as the World Cup takes a breath, hitches its shorts up and contemplates a final punt through the laces at the knockout stage, it already feels like a tournament with its own distinctive character.
Yes, it's that time already. Welcome to That Was The Russia 2018 Group Stage that was.
Whatever your view on the ultimate quality of the football, it has been a brilliantly entertaining World Cup so far, with few of the mind-numbingly dull games that is sometimes dogged the group stage.
From the high-ceilinged quality of Portugal and Spain battering away at each other like a pair of hall-of-fame Mexican middleweights; to the novel spectacle of simulcast video referee shenanigans; to the emphasis so far on team play over star power: Russia 2018 has detected its own shapes, mushroomed into some unexpected areas and confirmed some well-honed truths.
Some of the big notes were nailed at the start. The host nation play around well and remains fully engaged. The opening game at the Luzhniki Stadium was a brilliantly staged piece of theatre, complete with an enjoyably opaque address from Vladimir Putin, iconic alpha-dog shootings of Gianni Infantino lurking like an overattentive blini-waiter between Putin and Crown Prince Mohammed bin Salman, and a 5-0 defeat of a wretched Saudi Arabia.
The grounds have all been ready and fit for purpose. Russia's volunteers have been friendly and accommodating. And around the edges the social spirit of the country has come to the fore. Rather than battering visit fans about the head with knuckledusters, the Russian people have been excellent hosts on the whole, often to a fault. There are plenty of narratives of unsolicited rescues from the wrong side of town, drinks bought in bars and lost property returned.
Undoubtedly Russia has prepared a face to meet the faces, its cities carefully scrubbed and posed, as is usually the instance. But the top line, solely unsurprisingly, is that this is just another country like all the other countries, built to a larger scale but with the usual variety of all human rights. The basic spectacle of Senegalese, Moroccans, Peruvians and South Koreans twirling their flags around Red Square felt like an apprehending transformative moment in itself.