While life remains relatively calm in the western half of the Syrian city, the rebel-controlled east has been almost obliterated, new UN pictures show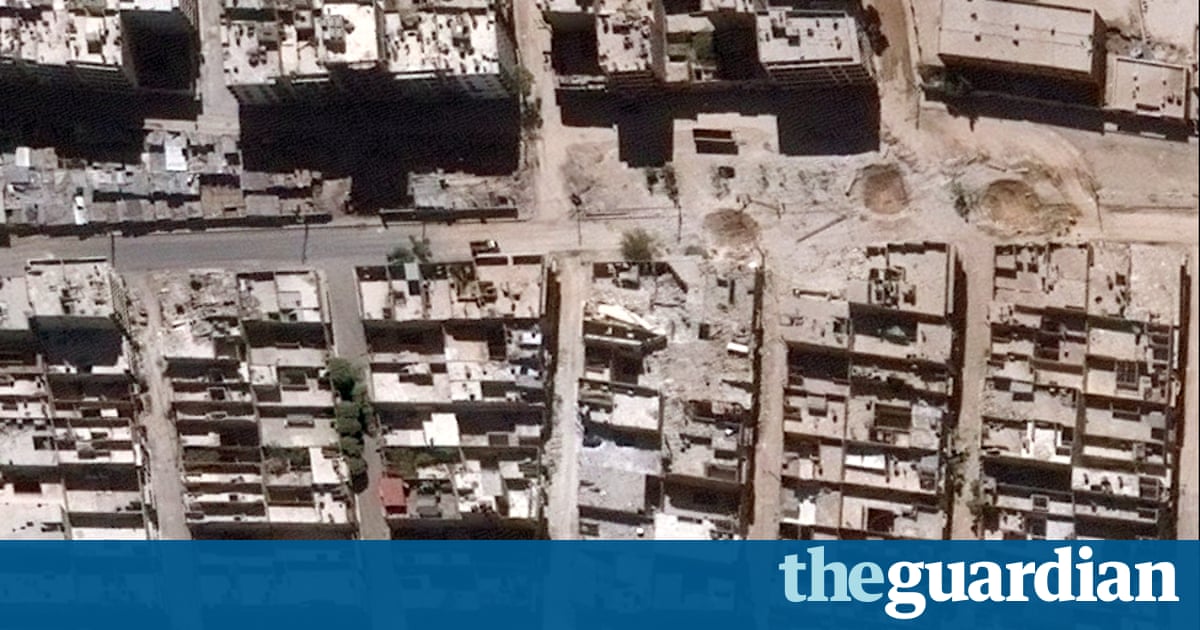 At first glance, Aleppo, from high above, seems the same as it has for hundreds of years, a sprawl of concrete and stone across the brown plains of northern Syria. Seeming more closely, though, it is clear four years of war have taken a withering toll on one of the worlds oldest cities, particularly the rebel-held east, the extensive damage to which is obvious even from space.
Satellite images released this week by the United Nations disclose an urban landscape that barely resembles the city that had stood defiant throughout several millennia of war and insurgency. The latest conflict has changed that, particularly in the past year, during which Russian and Syrian jets have relentlessly bombed the eastern half, destroying homes, schools, stores and hospitals.
Aleppo is now a narrative of two cities. Its ancient citadel remained largely intact at the centre of a panoramic image taken in September. In the regime-held west, homes and buildings are still standing, with streets apparently clear. The relative soothe of life in the west had been showcased by Syrias tourism ministry, which released drone footage the coming week manifest ordered builds along tree-lined boulevards, complete with well-watered civic gardens and minarets.
In the east, though, the damage is extensive, and in some parts overwhelming. The UNs satellite shoots reveal that whole neighborhoods on the eastern and northern outskirts are now grey smudges. Drone footage taken over eastern Aleppo last month presented the situation nearer to street level to be even worse. A birds eye opinion captured devastated neighbourhoods and few signs of life on rubble-strewn roads. The small number of cars on the move darted between intersections.
Read more: www.theguardian.com