Formerly known as Russia Today, the channel gives airtime to pundits from left and right many of them UK politicians. After a week watching its often surreal output, our writer asks himself: is this really the best Moscow can do?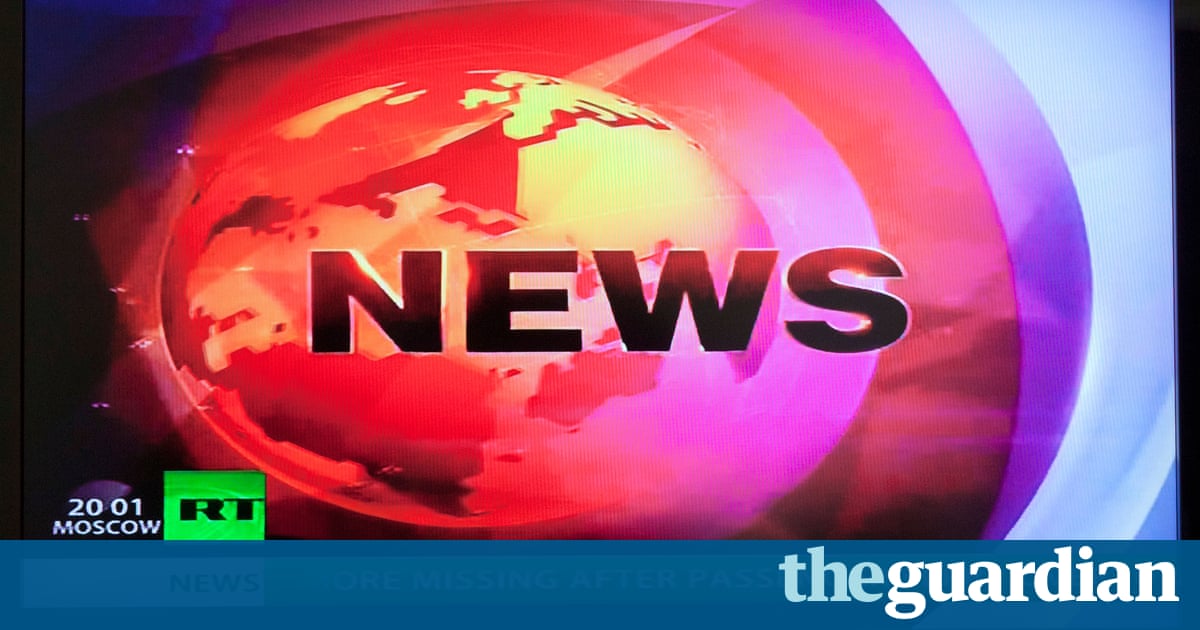 The top story on the 9am news on RT- the Kremlin-backed English-language television channel formerly known as Russia Today- is about the EU's renewed approval for a weedkiller generated by Monsanto. It includes instead elaborate coverage of a small-looking protest outside the European parliament elections, and an extract from a debate on the safety or otherwise of glyphosates. On the strength of this opening five minutes, I might once have been tempted to conclude that it was a slow news day, but on RT every day is a slow news day.
According to its detractors, RT is Vladimir Putin's global disinformation service, countering one version of the truth with another in a bid to undermine the whole notion of empirical truth. And yet influential people from all strolls of public life appear on it, or take its fund. You can't criticise RT's standards, they say, if you don't watch it. So I watched it. For a week.
Following the Monsanto report, there is a roundup of anti-terrorist measures being implemented across Europe for the Christmas period- concrete barriers positioned outside Christmas markets, wrapped up like giant presents, that sort of thing- followed by a warning from newsreader Rory Suchet that 100% safety is" impossible to ensure ".
Suchet, the son of former ITV newsreader John Suchet and the nephew of performer David Suchet, has been working for RT since 2009. The progeny of well-known people feature often on RT. Sophie Shevardnadze, who presents Sophie& Co, is the granddaughter of former Georgian president and Soviet foreign minister Eduard Shevardnadze. Tyrel Ventura, who presents Watching the Hawks on RT America, is the son of wrestler-turned-politician Jesse Ventura. His co-host is Oliver Stone's son Sean.